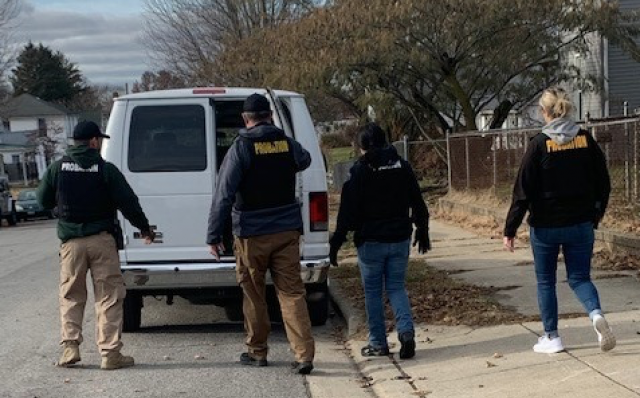 It was a busy week for Circleville Probation, Pickaway County ISP, and Circleville Police Department Officers that concluded with the discovery of approximately 115 grams of suspected Methamphetamine.
On Tuesday, November 19th, probation officers assisted the Circleville Police Department in the apprehension of James Gillian whom was wanted by the Adult Parole Authority and had a felony warrant for Conveyance. Officers arrived at 549 E. Franklin Street and witnessed Mr. Gillian flee into the residence. He was subsequently captured at the rear of the residence after he attempted to elude officers. A search of Mr. Gillians' belongings was conducted, and officers located a Beretta .32 caliber firearm and several items of drug paraphernalia.
On Wednesday, November 20th, probation officers received a request for assistance from the US Marshals SOFAST Columbus Team to locate and apprehend a convicted sex offender fugitive in Pickaway County. Probation Officers Jessica Davis and Conner Smith whom are also US Marshal Task Force Officers assigned to the Southeast SOFAST Team, received information from Columbus team members about the whereabouts of Joseph Ennenoser and apprehended him at a local golf course.
To end the week, Probation and Circleville Police collaborated once again to conduct a series of probation compliance checks on Thursday and Friday that resulted in the confiscation of approximately 1 gram of Heroin and 2 grams of Methamphetamine in an apartment on east Ohio Street as well as 113 grams of suspected Methamphetamine at 160 Logan Street. The Circleville Police Department took possession of the illegal substances and are sending them to BCI&I for further testing. Once the substance is confirmed the Circleville Police Department will file criminal charges on the suspects.