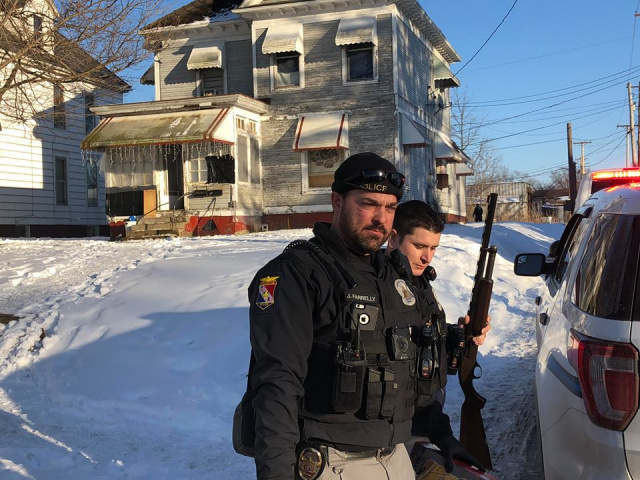 CIRCLEVILLE – Circleville Police and other agencies, including Chillicothe Police, the Pickaway County Sheriffs Office and the Ohio State Patrol were on hand for a SWAT-style raid in the 900 block of S. Court Street on Thursday, at approximately 2:15 PM to raid a suspected drug house.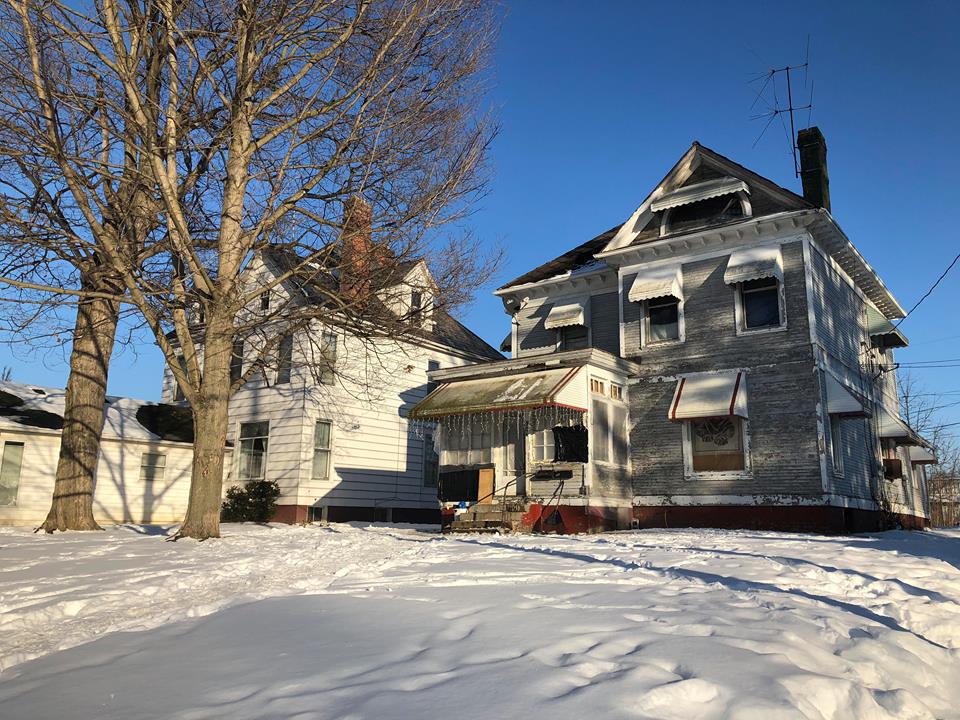 The combined agencies served a warrant, resulting in the arrest of one, and confiscation of a significant amount of drugs, including methamphetamines, heroin, as well as firearms, ammunition, and cash.
The resident, Robert F Vandagriff, 41, was arrested during the incident. He is charged with Trafficking in Methamphetamine (F-1), Possession of Methamphetamine (F-2), Trafficking in Heroin (F-3), Possession of Heroin (F-4), and Weapons Under Disability (F-3). He is incarcerated at the Pickaway County Jail pending his initial appearance in Circleville Municipal Court.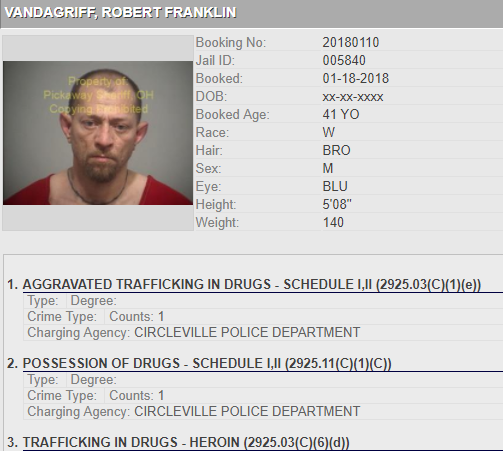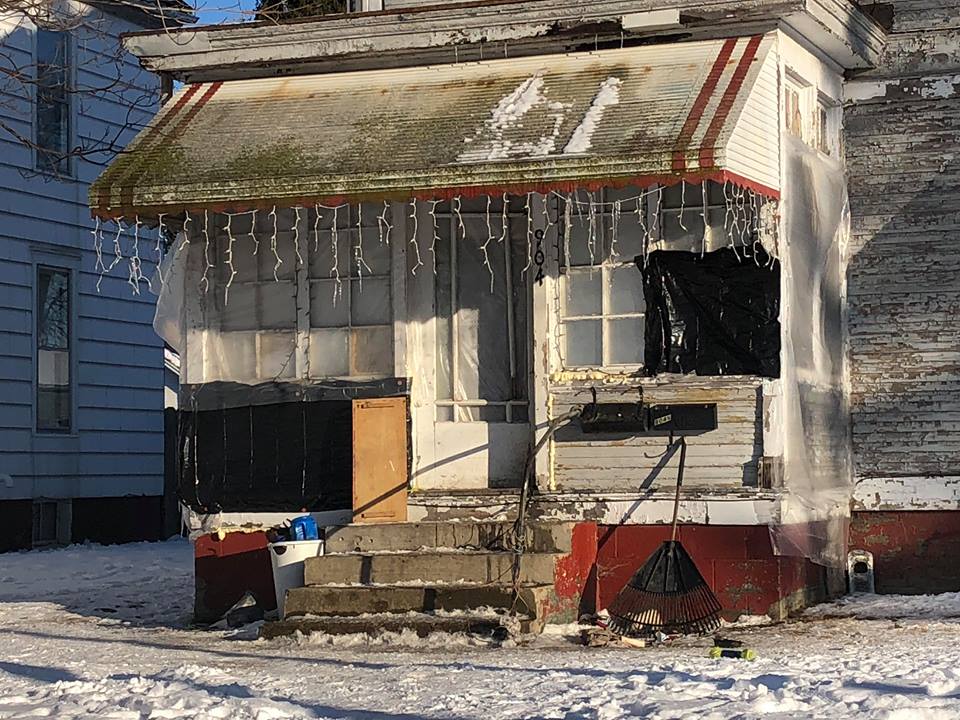 Our news crew was on-scene during the raid, and served a live feed from the incident, noting that the entire raid took place well over an hour among the multiple agencies, which featured the Chillicothe Police Department's K-9 unit.
- Advertisement -
During our live feed, recovering addicts stated to us via direct message that the house was a well-known location for drug deals.
We noted in the live feed that multiple people were detained but only the resident was charged. Circleville Police stated that "With a search warrant like this, everyone inside the residence is detained during the investigation. This is for the safety of the investigators and to prevent the tampering of any evidence."
Circleville Police stated during our video and following media debriefing, "Don't forget, to report anonymous drug tips, call 740-477-DRUG (3784) or e-mail us at [email protected]"