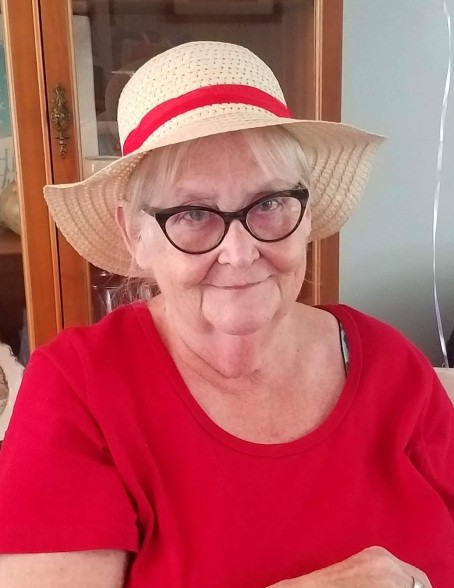 Circleville OH- Pauline Gail (Cupp) Clark, 68, of Circleville, OH passed away in her home on December 24th, 2020 after several months of courageously enduring declining health.  She was welcomed into the loving arms of her Lord and Savior, Jesus Christ, and was relieved of all her pain and suffering.  Pauline was born on November 13, 1951 to Paul and Carol (Stevens) Cupp.  At a young age her paternal grandparents Gladys and Marvin Cupp took her into their home and warmly raised her for the remainder of her childhood.  
In addition to her parents and grandparents, Pauline was preceded in death by her beloved husband of eight years, William (Bill) Clark, infant grandchildren Dylan and Claire Bush, and half-sister Cindy Worthington.  Pauline leaves behind sons Michael (Tracy) Bush and Nick (Rachel) Bush, step-sons William (Scott) Clark and Stephen (Cindy) Clark, grandchildren Sydney, Lila, William, and Elizabeth Bush, brother Paul (Janet) Cupp, half-sister Debbie (Dave) Fouch, and special friend Tom Diltz.  
Passionate about supporting veterans and veterans' organizations, Pauline generously volunteered her time and effort.  She was a member of the women's auxiliary of the VFW, Amvets, and American Legion organizations, and regularly organized charitable drives to support our disabled and hospitalized veterans.  Pauline will be most remembered as a loving wife, mother, and grandmother.  Grammy Pauline took immense pride in her grandchildren, diligently collecting and sharing photographs of their adventures and achievements.  She never missed an opportunity to celebrate a holiday or birthday with them, and often greeted them with gifts she had collected between each visit.    
Friends and extended family are welcome to attend a graveside service at Noon at Muhlenburg Darby Cemetery on Saturday, January 2, 2021.  COVID 19 restrictions will apply.
Online condolences can be made to www.wellmanfuneralhomes.com.