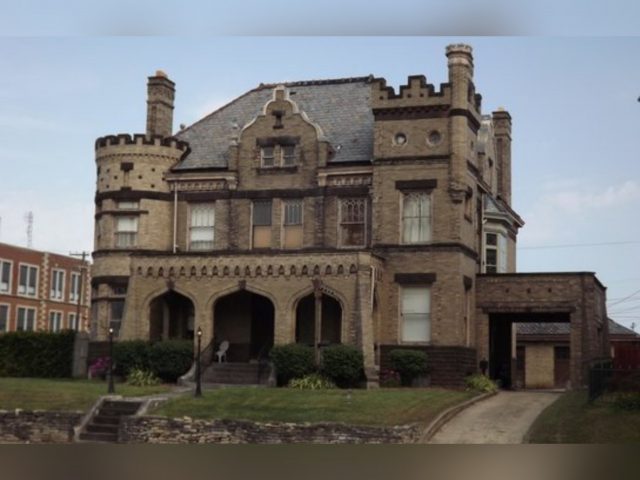 Circleville OH- Have you ever wanted to own your very own castle ?
You may have had the chance coming very soon, as The Castle Inn, here in Circleville was to be Auctioned off to the public by the Pickaway County Sheriff's Office.
The property listed at 610 South Court St is full of history and mystery, with some folks claiming it is haunted !
The auction sale was withdrawn on July 6th, 2021. The previous auction announcement is listed below. The event(s) that lead up to the castle being listed and removed from public auction are unknown at this time.
Withdrawn from Sale – July 6, 2021
| | |
| --- | --- |
| Auction Date & Time: | July 27, 2021 at 1:30 p.m. |
| If Not Sold Second Sale Date: | August 17, 2021 at 1:30 p.m. |
| Case Number: | 2020CI0145 |
| Address: | 610 South Court St., Circleville, OH 43113 |
| Parcel Number: | A05-4-090-00-001-00 |
| Appraised Amount: | $100,000.00 |
| Start Bid: | $66,667.00 |
| Minimum Deposit: | $5,000.00 |
| Attorney Name: | Weltman, Weinberg & Reis Co., LPA |
| Attorney Phone: | 216-739-5100 |
Photo credit to TripAdvisory