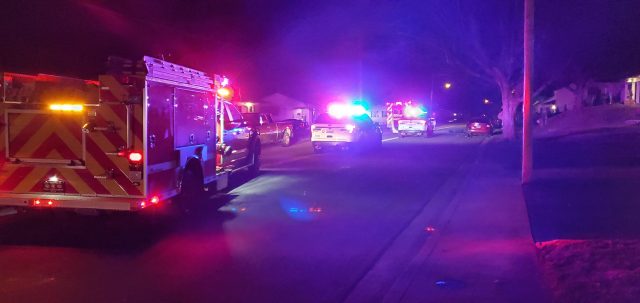 UPDATE: A suspected drunk driver crashed into two parked cars along East Watt Street on the night of Friday, February 14th, 2020.
Our original story is below.
Circleville OH- It happened around 10:15 P.M. on February 14th, 2020 on East Watt Street in the city.
A brand new jeep was traveling east bound on Watt Street when the driver swerved to the right, crashing into the rear driver side of a parked car on the south side of the street. The collision caused the jeep to then cross over to the west bound side of the street and strike another parked car head on.
There was extensive damage to all three vehicles but thankfully there were no injuries.
Circleville Fire Department and the Circleville Police were on scene.