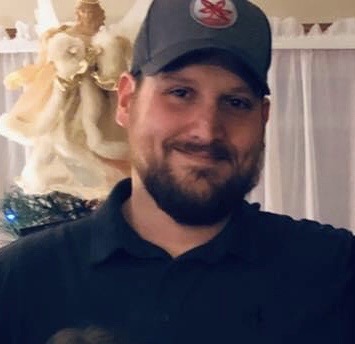 Circleville OH- Charles R. "Chip" Cottrill, Jr., 36, of Circleville passed away on May 4, 2020. 
He was born on February 25, 1984 in Columbus to Charles R. and Pamela Marie (Keaton) Cottrill Sr.  Chip was a 2002 graduate of Circleville High School, studied athletic training at the University of Toledo and studied sports management at Ohio State University. 
In addition to his parents he was preceded in death by siblings Cindy Marie and Timothy Allen Cottrill and his grandparents Charles and Marie Keaton and Arnold and Ruth Hazel Cottrill. 
Chip is survived by his children Maria Claire and Vincent Ray Cottrill, his significant other Darcy Hughes her children Macy and Ellie, her parents Harvey and Karen Puckett, aunts Donna (Darrell) Dyke, Brenda Francis, Gayla Keaton, cousins Dee Johnston, Denisa Koby, Bill, Brent and Brandon Francis, Bridget Barney and Donnie Cottrill and special friends Jeane Crider and Joann Mineer.  A celebration of life will be held at a later date.  Wellman Funeral Home is handling the arrangements.  Online condolences can be made to www.wellmanfuneralhomes.com