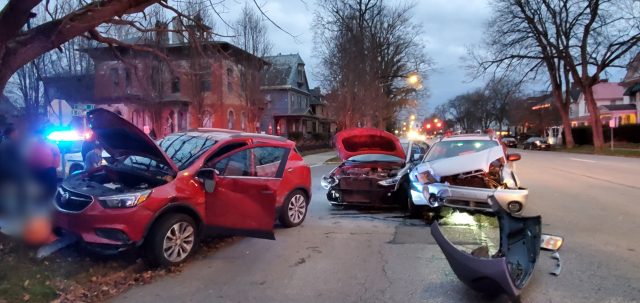 Circleville OH- 12-13-2020 A crash occurred on South Court Street on the northbound side at Union Street that involved 3 vehicles.
Though no one was transported to the hospital from the scene, the crash had northbound traffic detoured for some time while crews worked to clean up the aftermath. Deputy Morningstar and his K-9 partner Harry was requested for mutual aid to the city. Circleville squad and rescue met Circleville Police on the scene.
The crash remains under investigation at this time and we have requested the results once they are complete.