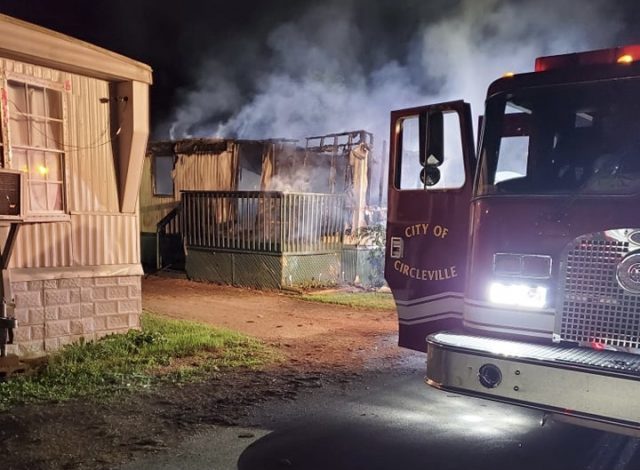 Circleville OH- A fire broke out inside a mobile home on Renick Avenue in the city at around 3:00A.M.
According to official reports, 71-year old Joyce Chestnut and a cat have died in the mobile home fire.
According to reports when the fire department arrived at 510 renick ave lot 9 and the fire had consumed about half of the trailer.
At the trailer people have left flowers for Joyce. People told Sciotopost at the scene that she was a lovely woman and most helped her out in the area, or she said hello and a smile.
We will update with more information on her services this week.
It is unknow at this time how the fire started. It is still under investigation.