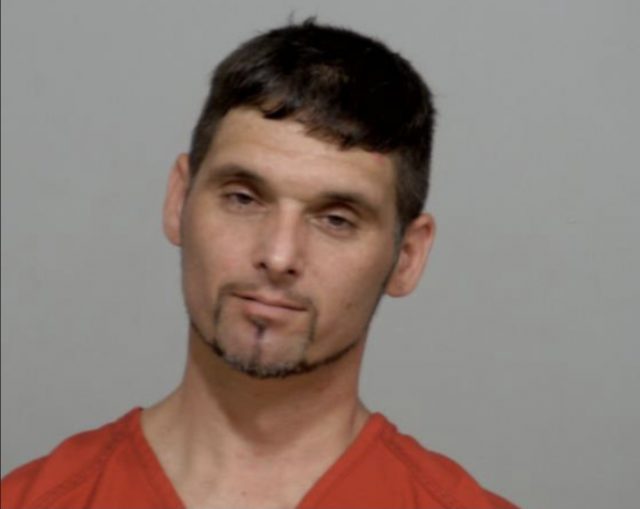 CIRCLEVILLE – A Circleville man was sentenced today after being caught with some illicit drugs during a traffic stop.
Officers conducted a traffic stop on Michael Manby in the area of South Pickaway Street and Ohio Street. During the traffic stop Officer Eberhard and his K-9 partner Serg arrived to conduct a search of the vehicle. Serg indicated on the vehicle and Mr. Manby was found to be in possession of over 4 grams of Methamphetamine, scales and currency. While the traffic stop was being conducted officers witnessed Jason Raines, who had an entered Felony warrant, enter the residence of 204 Town Street.
Officers cleared the traffic stop and went to the area of Town Street. Mr. Raines exited the residence and entered a vehicle parked at the rear of the residence. Officers converged on the vehicle and when they did Mr. Raines began putting narcotics in his mouth to destroy evidence he had on his person. Officers with the assistance of  K-9 Serg were able to detain Mr. Raines. Mr. Raines was transported to Ohio Health Berger Hospital, while there officers located approximately 5 grams of Fentanyl which Mr. Raines had concealed.
Officers from the Circleville Police Department, the Circleville Municipal Court Probation Department and the Major Crimes Unit then conducted a narcotics search warrant at 204 Town Street. While there officers located Methamphetamine, scales, baggies, narcotics paraphernalia, scheduled prescription pills and currency.
In Court of Common pleas this week Manby was found guilty of Aggravated Possession of Drugs (x2) and sentenced to 24 months in prison, $280
forfeiture.