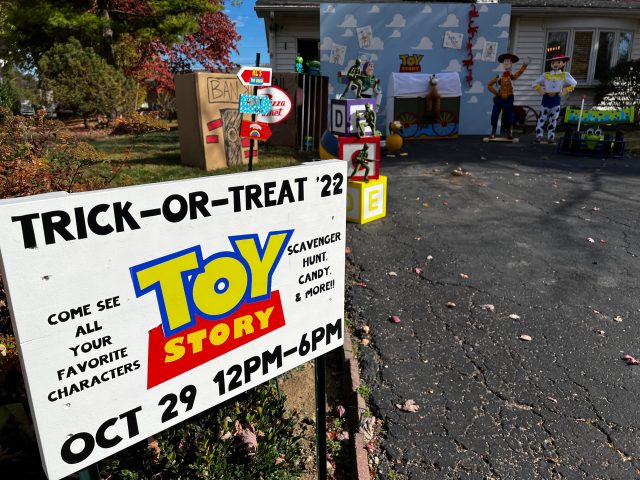 Circleville – Danielle Evans and her husband have been working for months to create a perfect trick-or-treat display for kids, Toy Story.
Located at 574 Garden Parkway, the display has models of most of the known Andys Toys from of the Movie, Sheriff Woody, Buzz Lightyear, Etch, Jessie, Bullseye, Slinky Dog, Forky, RC, Aliens, Soldiers, and Hamm.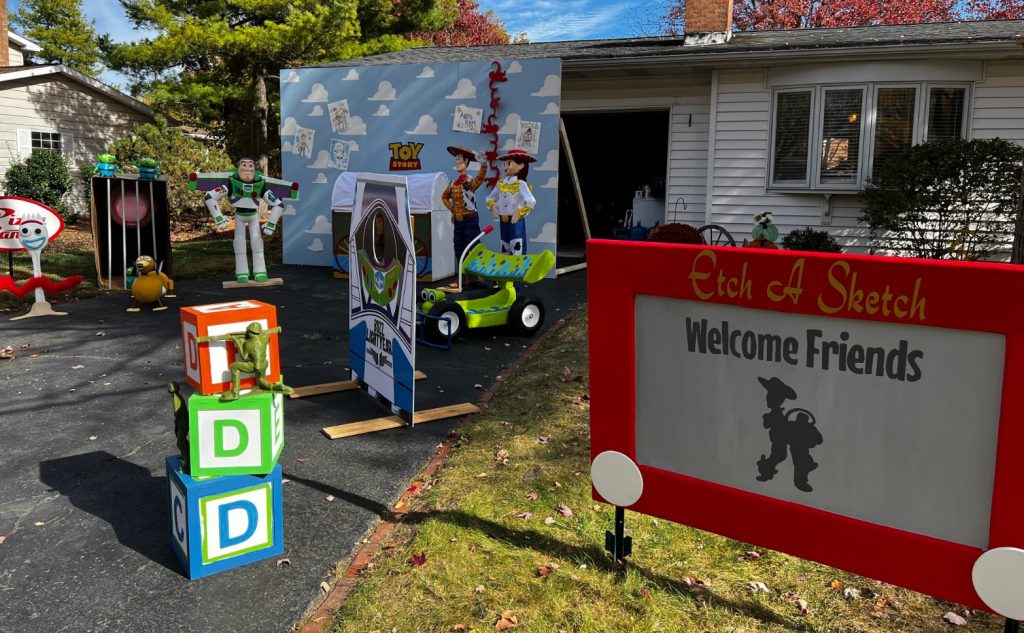 "Some characters are 3D printed, some are foam art said," Evans, "We have a room in our home that is dedicated to arts."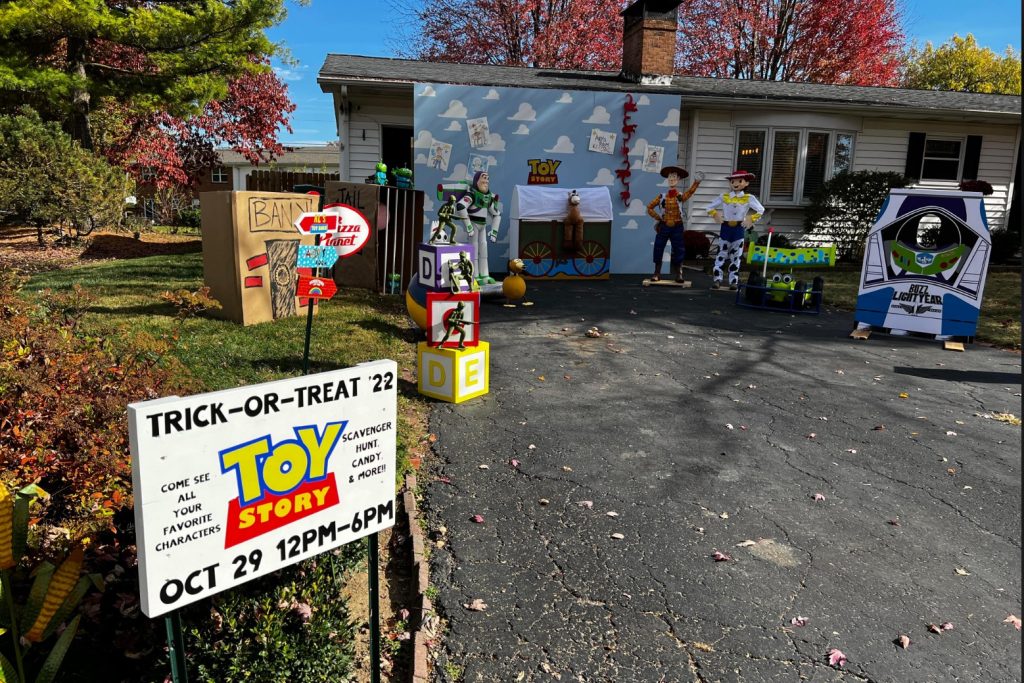 Evans told Sciotopost that they have 3D printed for months to get the size and look right for all of their displays.
"We have planned to be busy this trick or treat we have over 100 pounds of Candy to give away, along with some scavenger hunt prizes."
Who's missing from the display? Mrs. and Mr. Potato head, Bo Peep, Rex, and Bo Peeps sheep will all be in live character costumes to interact with kids at the display.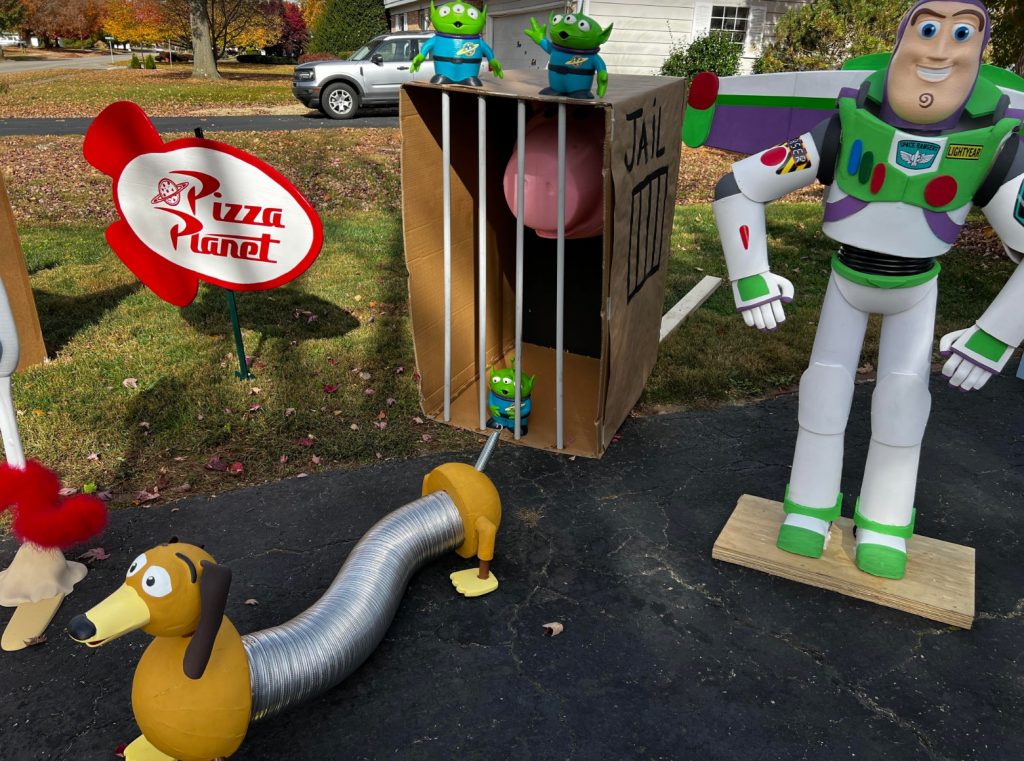 Circleville Trick or Treat will be Saturday, October 29, 2022, from 3 PM to 5 PM, this display and the live-action characters will be open for business from 12 to 6.