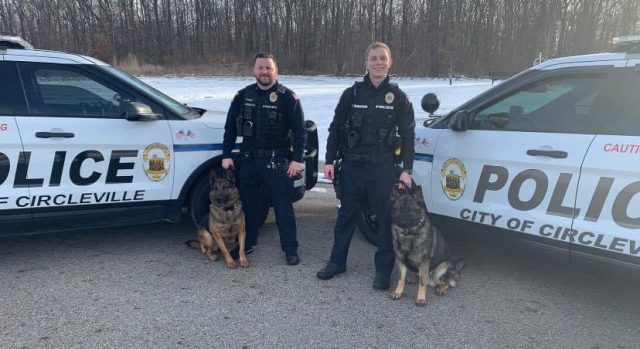 CIRCLEVILLE – K-9 Serg and K9 Dexter of the Circleville Police Department received some much-needed protection from a national non-profit group aimed at K9 officer protection.
Protecting K9 Heros has been educating and supplying working K9s throughout the United States since 2015 when the founder was touched by the death of a K9 officer at the hands of a fleeing burglary suspect. Since then the nonprofit group has given away 500 k9 vests, 1800 trauma and Narcan kits donated to law enforcement around the Nation.
In February the Circleville Police department had a return of K9 Serg to his new handler Officer Ryan Speakman. The pair brought some friends along with them to help them watch over the citizens of Circleville, K-9 Dexter aka "Dex" and his handler, Officer Timothy Sanford.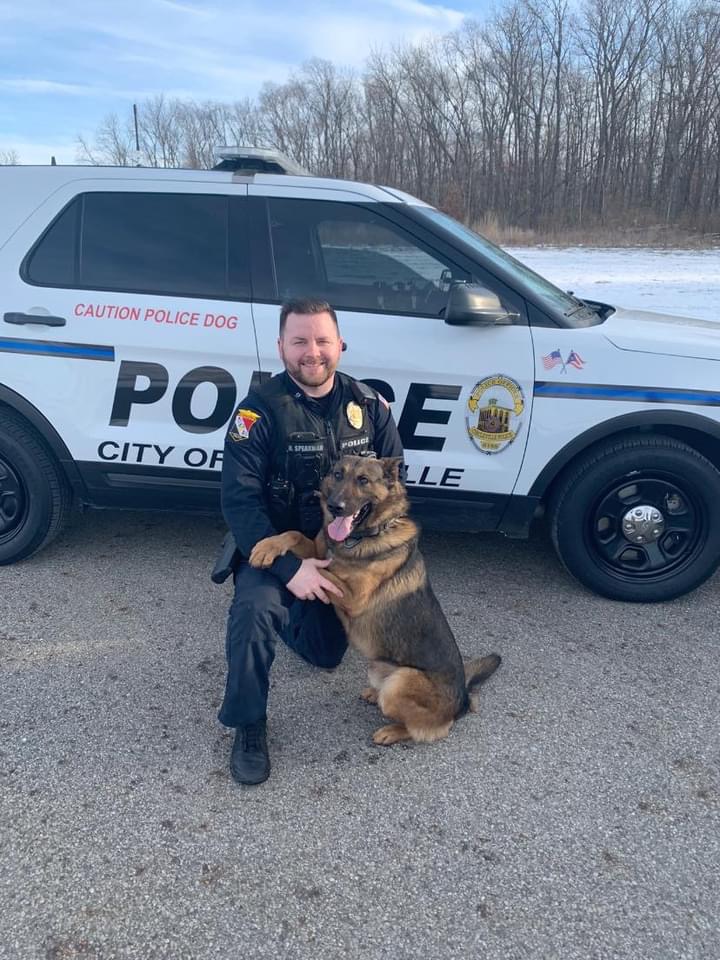 "Serg" was born on May 19, 2019, in Hungary. He is a Belgian Malinois Shepherd mix. "Serg" has been involved in narcotics and currency seizures as well as located multiple firearms with his previous handler.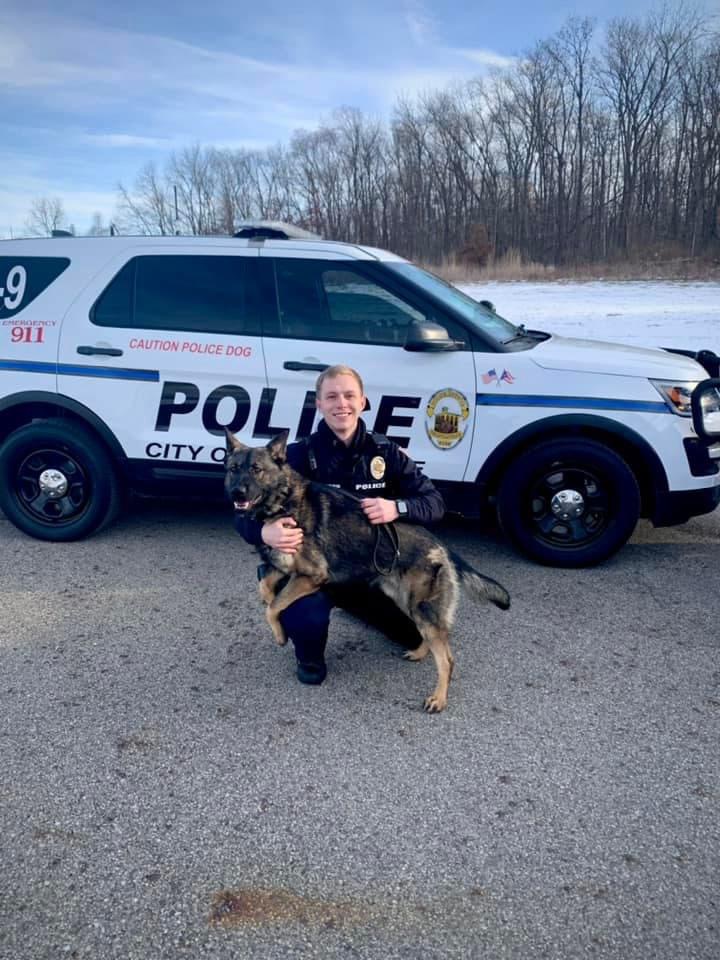 "Dex" was born September 13, 2020 in the Czech Republic. He is a German Shepherd and is brand new to law enforcement.
Dex was 100% funded through grants, local supporters, and donations. South Central Power, Dupont, Circleville Fraternal Order of Eagles #685,
Circleville Rural King, The Savings Bank, Circleville Tractor Supply Co, and
Ohio Attorney General Grant.
Protecting K9 Heros supplied the K9 officers with Level 111a Ballistic Vests, K9 Trauma Kits, Narcan Kits, and Rex Specs Goggles for K9 Eye Protection. These gifts of protection were made possible by donations to Protecting K9 Heroes and both ballistic vests were sponsored the DiMarcantonio Family. Both K-9 Trauma kits were sponsored by Lori Saucier & The LoanGal Team @CrossCountry Mortgage.
"We want to make sure that both they and their K9 partners arrive home safe everyday," said the non-profit, "Our K-9 Trauma kits are equipped with first aid and trauma supplies for both the handler and K-9. We created a backpack style trauma kit so that handlers can throw it on while on possibly long tracks. We want to ensure one hand is on the leash and one is free for emergencies if they arise. There is also room to add extra water, ammo, and anything else they see fit. Our kits are lightweight and weigh less than 6 lbs. We hope this lightweight and handsfree trauma kit encourages handlers to always take their kits into the field with them."
Protecting K9 Heroes NFP Ltd is a 501c3 nonprofit organization that is operated on a 100% volunteer basis only. We can protect K9s through donations and support from the community. It is our mission to reduce the amount of K-9 related deaths throughout the United States by supplying as many of them with the protection they need. We offer ballistic vests, K9 First Aid Kits, and Narcan Kits. If you are interested in making a tax-deductible donation or helping to protect a K9, you may donate through our website at www.protectingk9heroes.com or checks can be mailed to: Protecting K9 Heroes P.O. Box 422 Glenwood, IL 60425. We can be reached at 708-480-2292. You can also follow Protecting K9 Heroes on Facebook!