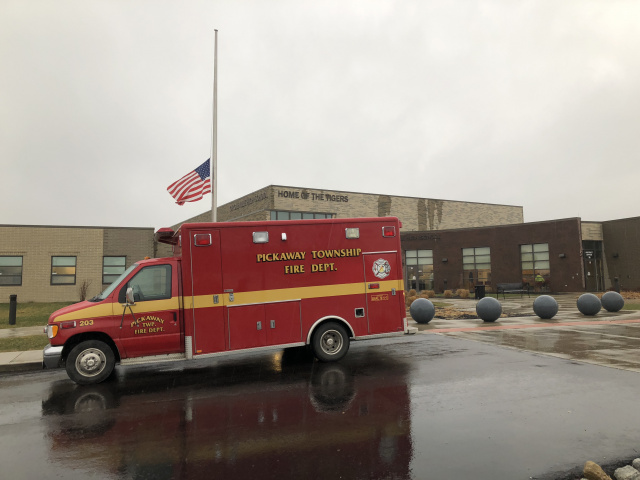 CIRCLEVILLE – The Circleville National Honor Society on Friday, February 16 honored the first responders in our area with a breakfast hosted at the High School. Not only did NHS host the breakfast but many of the students came to school early and prepared the meal in the kitchen.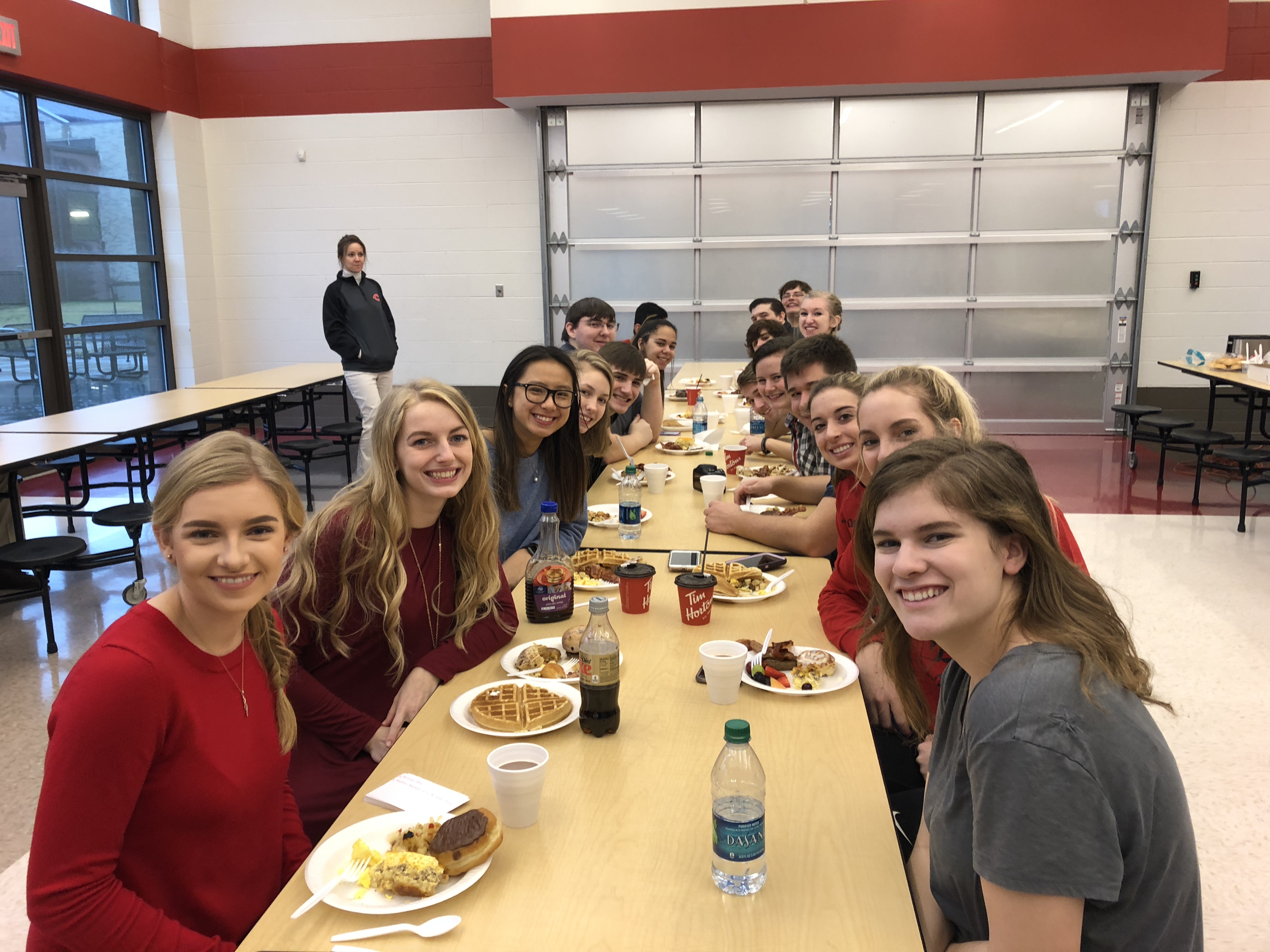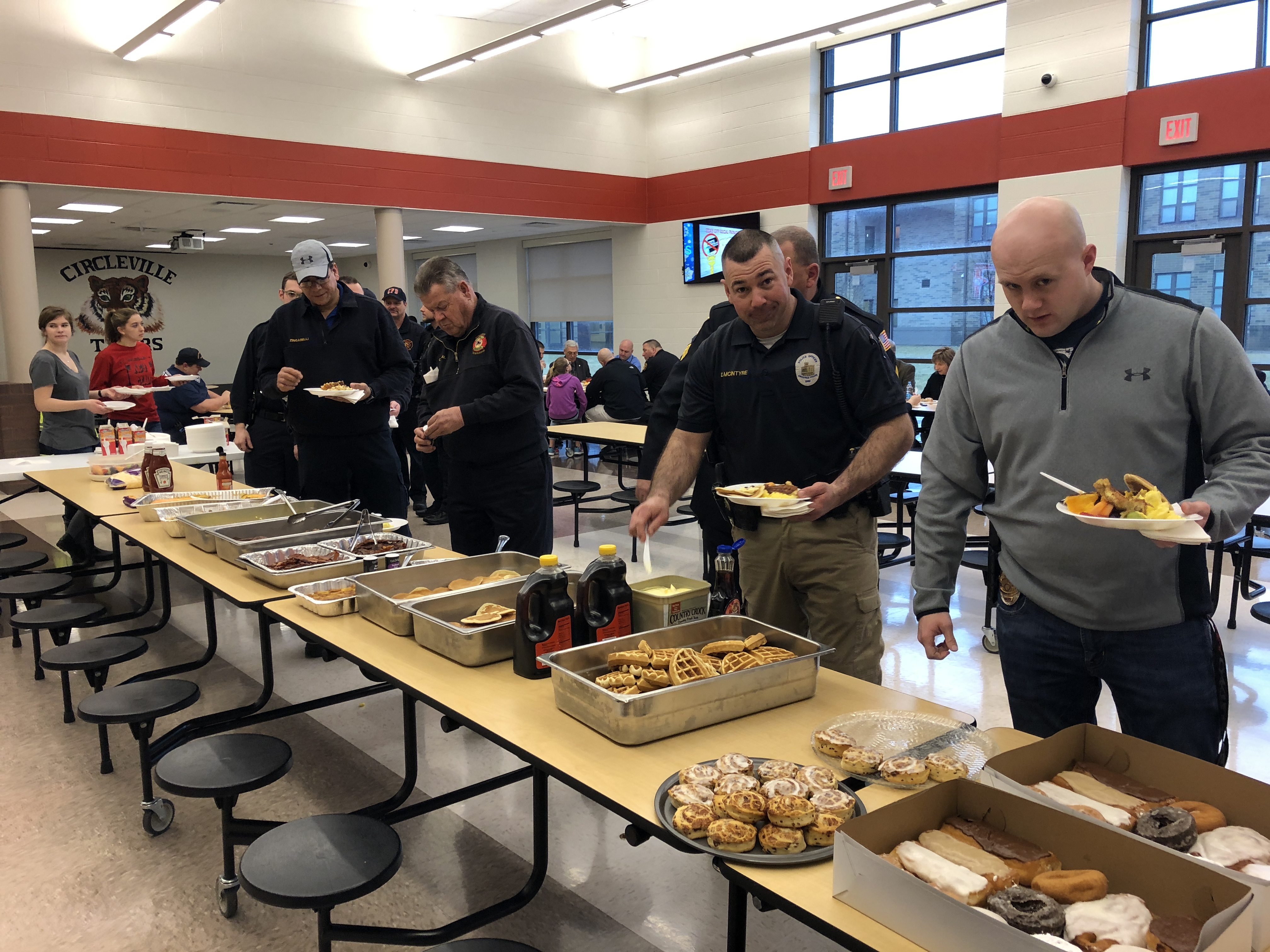 "What we have this morning is a quarterly project put on by our National Honor Society. They take it upon themselves with student-created incentives to give back to the community to our first responders in our community.  To be that committed to giving back to the community is just outstanding to see, quite honestly,"  said Jonathan Davis Superintendent.
- Advertisement -
"We appreciate the NHS for recognizing us. I recognize their dedication, and it shows what they can achieve in life," said Sgt. Matthew Hafey.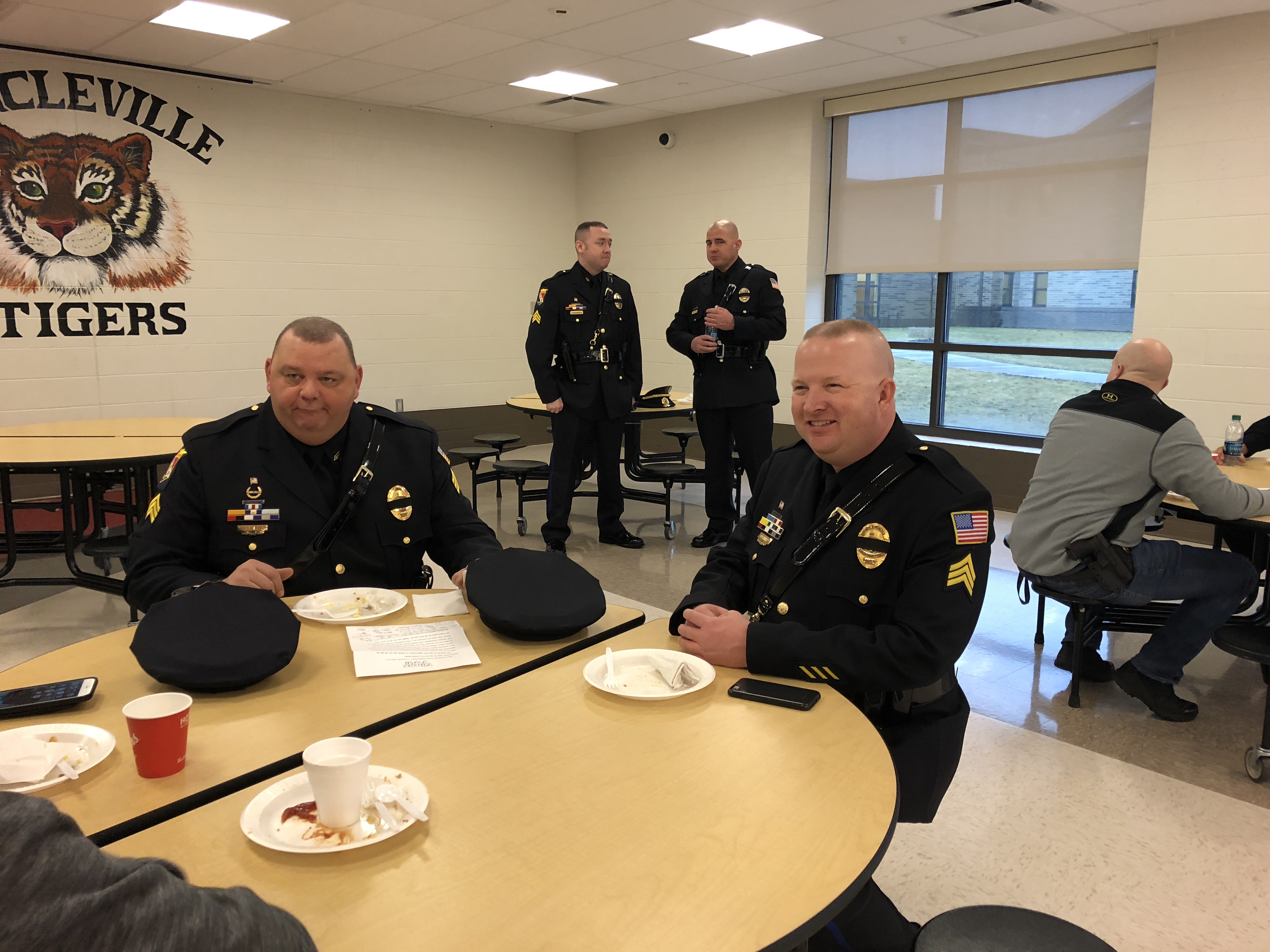 "It shows a lot about future and our youth.  I think our future is the students, and what they think is a priority.  All of our policemen, our firefighters, and emergency crews we don't expect a thank you for what we do, that's not what we do it for, but it's nice to get.  It's really nice to get, said Pickaway County Sheriff Radcliff.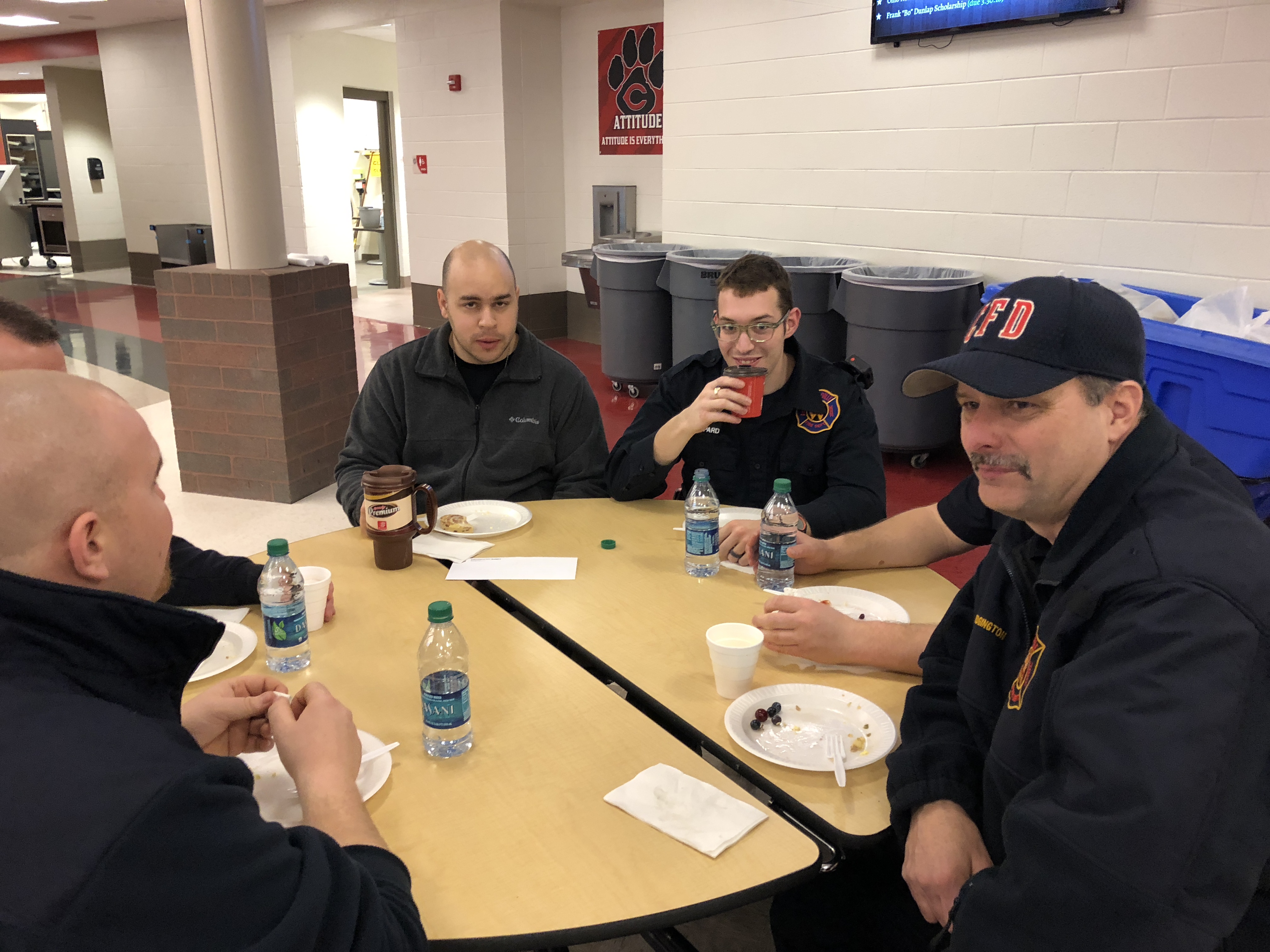 Members of the Circleville police department, Circleville Fire, Pickaway County Sheriffs and Pickaway Township Fire were in attendance.