CIRCLEVILLE – A local organization has taken it on their own to help feed homeless during the holidays
Girl Scout Troop 1889 last week held a canned food and food drive for a food drive that was hosted by Foundations4Youth. The Drive was to bring in a canned food for pajama day for the week of December 9th-13th, at Circleville Elementary school.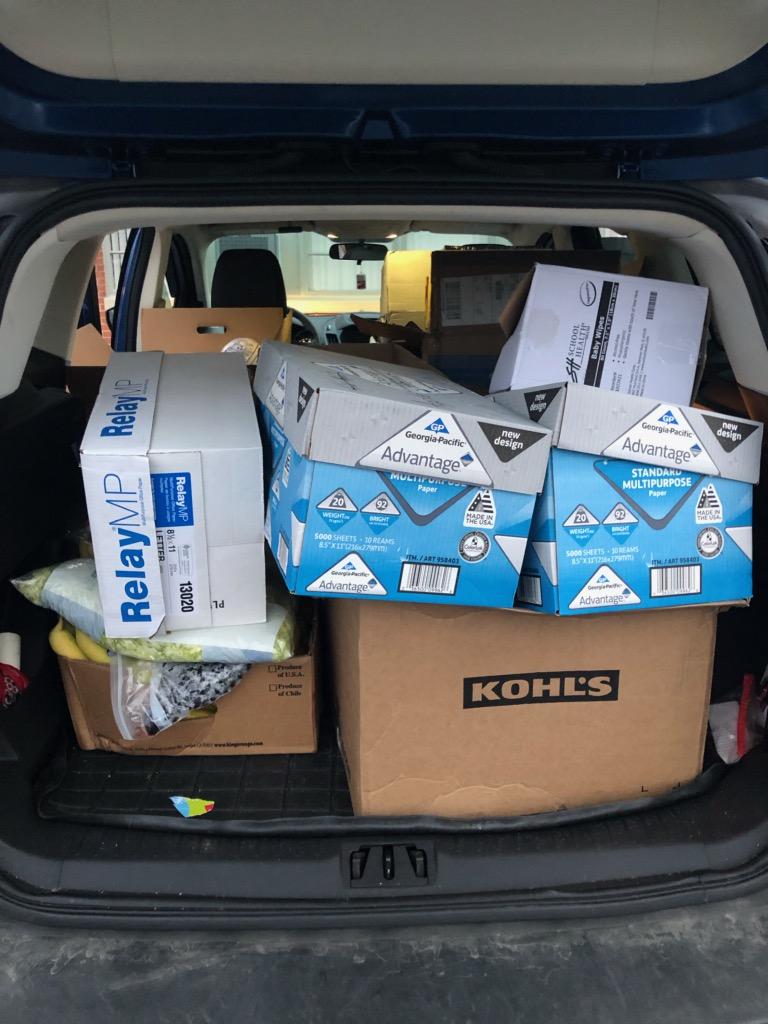 Each class had a theme,Preschool- Spaghetti O's
Kindergarten- boxes of mac and cheese, First grade- cans of veggies, Second grade- cans of soup, Third grade- cans of ravioli
Fourth grade- packages of peanut butter crackers, Fifth grade- cups of applesauce.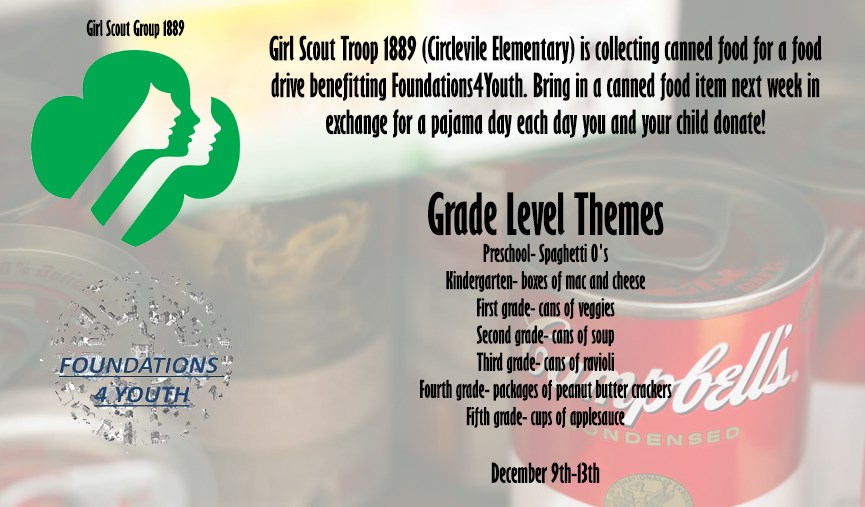 "We would like to congratulate Girl Scout Troop 1889 on their very successful food drive last week. This massive donation of non-perishable foods will be put to good use in the coming weeks providing meals to local children, families, and homeless in need. Care packages will be distributed starting this Friday," said School Resource officer David McIntyre.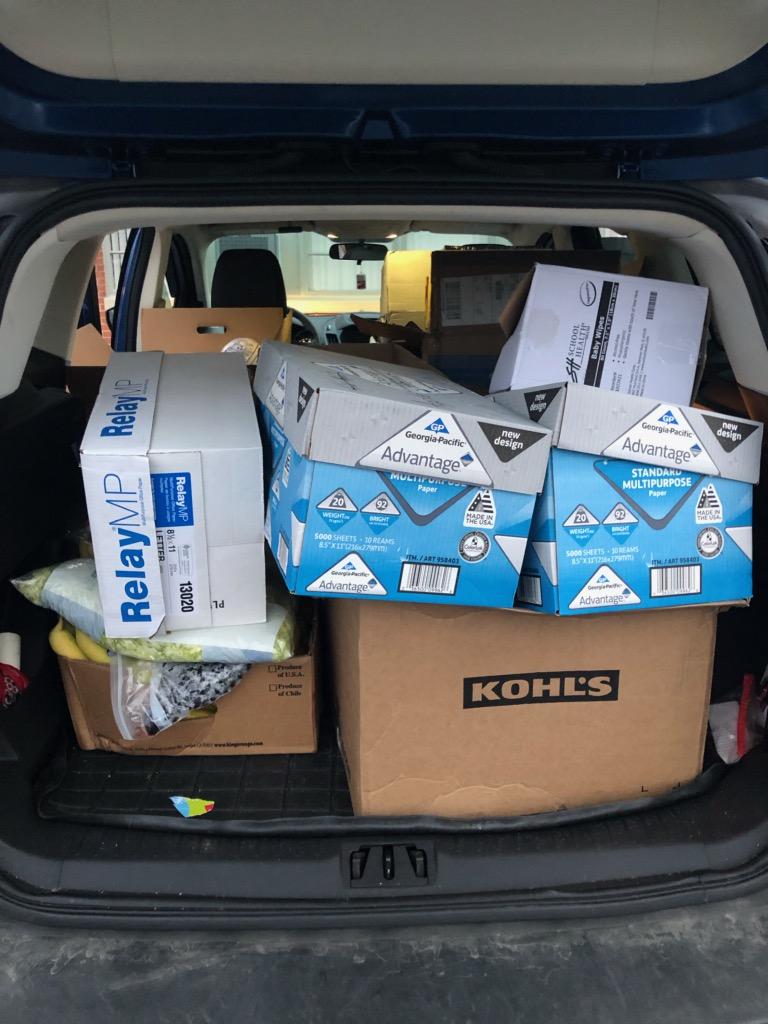 Food collected with go to homes in need in the area during the holiday season.