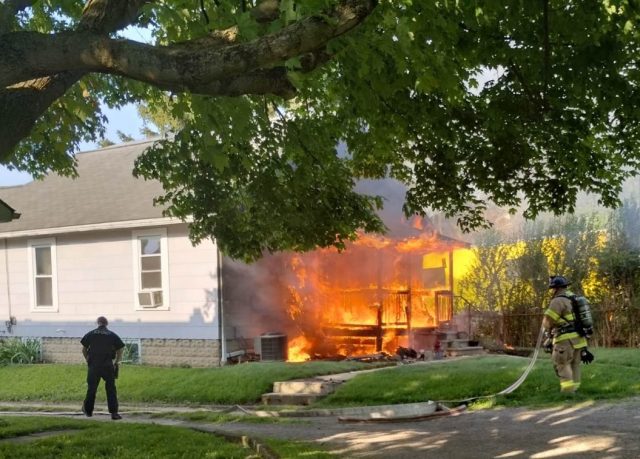 Circleville – A Circleville police officer came across a structure fire yesterday on Ohio Street and kept people at bay while the fire department arrived.
According to First responders on the scene, a Fire broke out around 6:30 pm on Saturday in the area of the 400 block of Ohio Street. When they arrived heavy fire and smoke was coming from the rear of the home. Mutual aid was immediately called to several departments, while firefighters started an immediate attack and launched a search and rescue.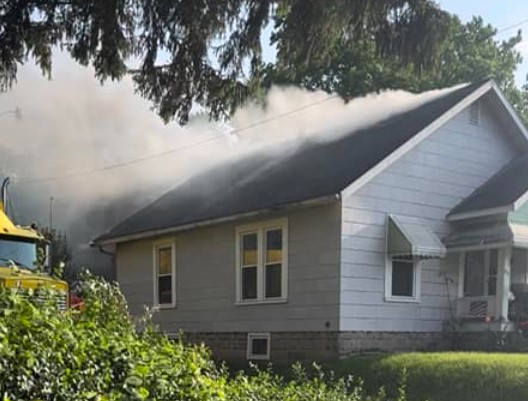 After knocking down the majority of the flames, firefighters entered the burning structure searching for anything living. During the search, they found a house cat and were able to get the animal to safety and give the animal oxygen. Two dogs were also in the home and rescued but did not need medical help.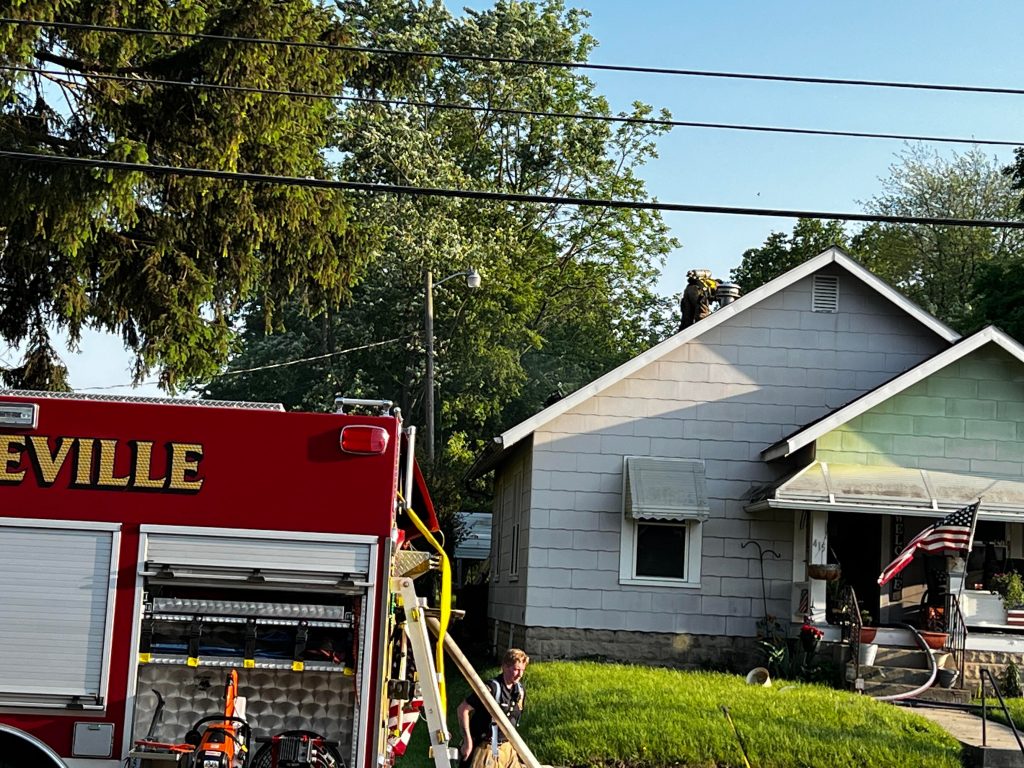 Most of the fire was contained to the rear of the home, but smoke and some water damage were throughout. It took crews around half an hour to get the fire under control but were able to save some of the structure.
Red Cross was called to the scene for direct need. The cause of the fire is still under investigation.
Harrison Twp Fire, Pickaway Twp Fire, Clearcreek Twp Fire, and Box 65 were also on the scene.