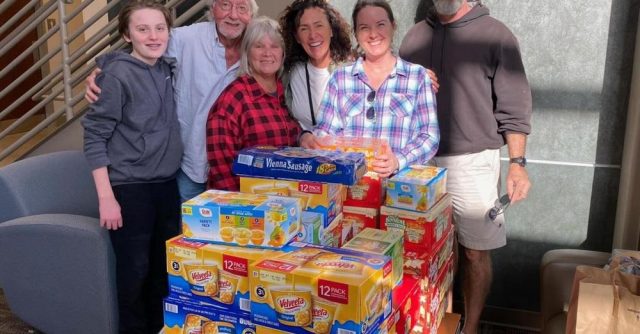 In Circleville, Ohio, the local Eagles 685 chapter has been hard at work collecting food donations to support Blessings In A Backpack, a non-profit organization dedicated to providing food for children in need. Additionally, the Circleville Eagles 685 made a generous donation of $1500 to support the program's mission.
The donations will help feed children in Pickaway County after school, ensuring that they have access to nutritious meals even when they are not in school.
"We are proud to be able to support Blessings In A Backpack and help provide food for children in our community," said a spokesperson for the Circleville Eagles 685. "It's important to us that we do everything we can to make sure that children in our area have access to the food they need to grow and thrive."
Blessings In A Backpack
is a 5013c organization that partners with schools across the country to provide weekend food packages for students who may not have access to food at home.