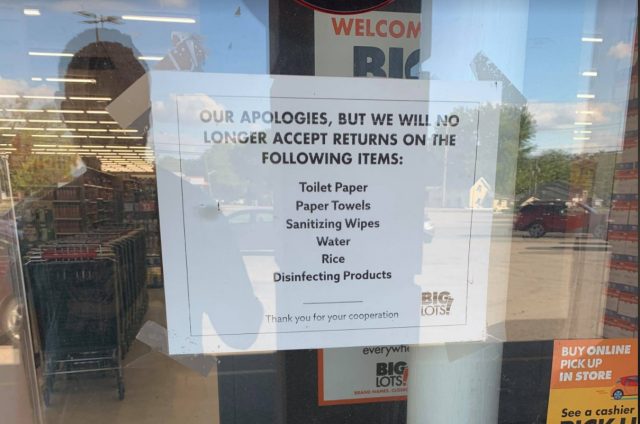 Circleville – Notices were posted this week at the local Circleville Big Lots telling customers that some items will not be accepted to be returned.
The signs, posted by the store says, "our apologies but we will no longer accept returns on the following items, toilet paper, paper towels, sanitizing wipes, rice, and disinfecting products."
It's not clear if this is a national push or a story-by-store policy. This comes after a spike in purchases of these pandemic items is going up.