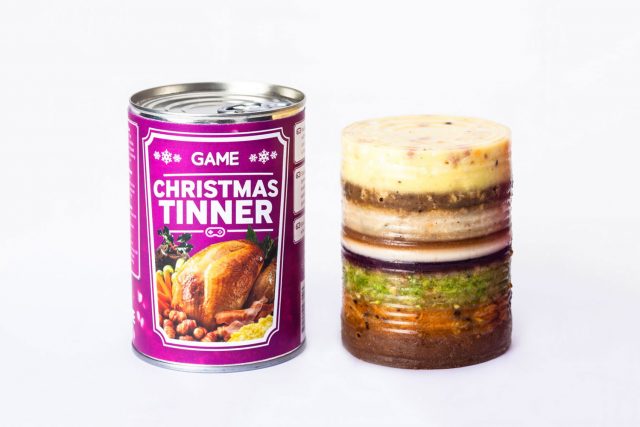 USA – Looking for a quick and easy meal for Christmas or Thanksgiving? A nine layer canned food thats filled with all the Christmas goodies may be your answer.
Christmas Tinner was developed by Chris Godfrey for the video game player that has been too consumed in his/her console to join at the dinner table.
The can meal is in layers inside the can, first layer is breakfast with scambled egg and bacon, followed by the main course mincemeat pie, turkey and potatoes, gravy, cranberry sauce, broccoli and stuffing. Finishing with the last layer Christmas Pudding.
Would you try it?