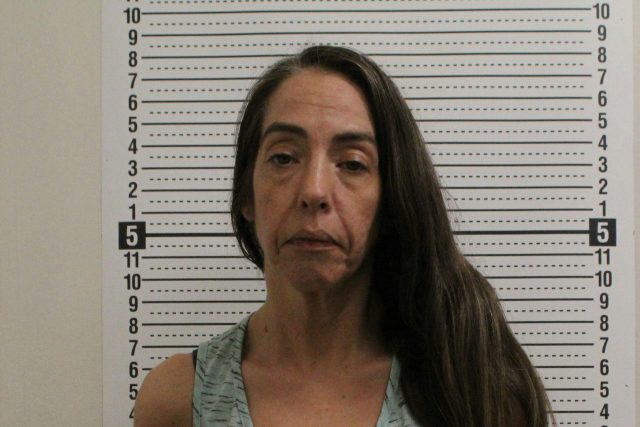 Chillicothe – Police were called Pilot on East Main Street after a woman was found passed out at a gas pump on Saturday.
According to police they arrived around 6:30 pm and found a blue Ford with Kentucky license plates on it and a woman slumped over the wheel. The vehicle was not running, and police noted that the doors were unlocked. When officers opened the door the woman woke up by police just speaking to her. Police noted that she answered questions appropriately and did not seem to be physically impaired.
After waking up the suspect she told police that she was, "just tired" and had been driving for a long time.
Police then ran the tags of the vehicle and found it to be stolen out of Kentucky and took the woman into custody.
A woman during the interview told police that a male named, "Nate" gave her permission to use the truck, but she knew it wasn't his but someone else's truck. Police contacted, "Nate" who said that he did not wish to be involved and didn't want the owner of the truck to find out he loaned it out to someone else.
Police contacted the owner of the truck and explained the situation and the owner told the police that he did not give the woman permission to use the truck and he did not give permission for, "Nate" to loan out his vehicle either.
Sara Sammons, 46 was arrested and charged with receiving stolen property and taken to Ross County jail. She was also found to be a fugitive from justice from another department and held. The vehicle was impounded and the owner was told where to find it.