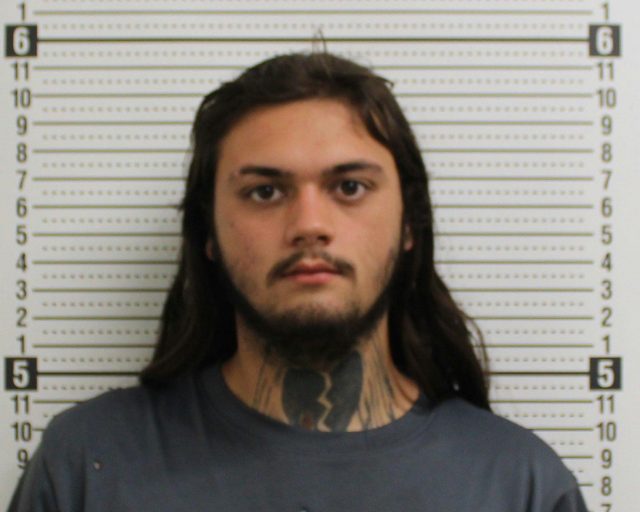 CHILLICOTHE – A man was arrested yesterday after USMS SOFAST searched him out for a warrant for his arrest.
The Southern Ohio Fugitive Apprehension Strike Team (SOFAST) is a multi-jurisdictional law enforcement organization created to arrest the most violent felons in the Southern District of Ohio.  Each member of SOFAST is deputized as a Special Deputy U.S. Marshal, thereby giving each member the ability to travel in an effort to apprehend the worst criminal offenders. 
On 06/16/2022, at approximately 1045 hours, Noah Richards was arrested on an arrest warrant for Robbery by the USMS SOFAST team
at 256 E. 4th Street, Chillicothe, when a baggie of white crystal substance was located in his right pants pocket during patdown prior to
transport to the jail.
The task force officer assisting me in this warrant arrest reported Richards commented, "That's fake," when the baggie was removed from his pocket and placed on top of the cruiser.

The substance weighed approximately 32g and was packaged in a small clear baggie.

A field test was completed on the substance and was indicative of methamphetamine. The substance will be taken to BCI for further
testing