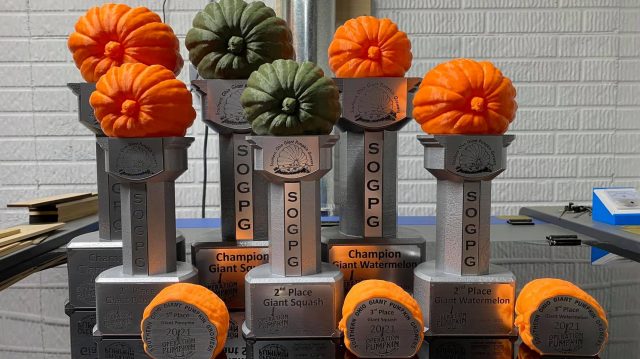 CHILLICOTHE – The Southern Ohio Giant Pumpkin Growers association will have a weigh-off for giant fruits and veggies at the yearly Halloween festival in downtown Chillicothe.
"New Site, Same great Southern Ohio Giant Pumpkin Growers Club hosting and weighing the giant pumpkins, watermelons, and other categories," said SOGPG.
The group says that for the previous 20+ the weigh-off has moved around the area.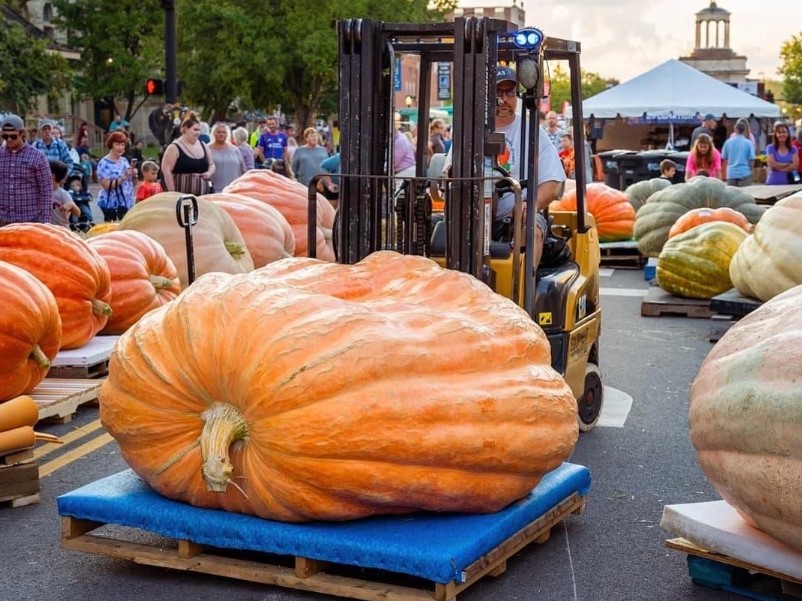 "We have held our GPC weigh-off at various sites across Southern Ohio over the last 20+ years. Originally in Yochtangee park, Lowes on Bridge street, Circleville, Hamilton Ohio and now back to where it started partnering with the Halloween Festival."

The Southern Ohio Giant Pumpkin Growers (SOGPG) first formed around 1999 to 2000. Tony Vanderpool and Andy Uhrig of Frankfort, Ohio grew a large pumpkin and became interested in the sport. After visiting the Circleville Pumpkin Show, founder Tony Vanderpool spoke with Giant Pumpkin growers Buddy Conley, Bob Liggett, Ken Speakman, and John Pontious about forming a group. With some guidance from a fellow Ohio group, The Ohio Valley Giant Pumpkin Growers (OVGPG), the SOGPG was formed.
Whats the difference between this weigh-off and the Pumpkin show one?
"This weigh-off is open to anyone in the USA, and World but don't think anyone will travel that far. But that is a major difference from Circleville Pumpkin Show. National vs regional. nothing wrong with either and we have a few growers that attend both contests."
Pumpkin show all entries exhibited must be grown by exhibitors within Pickaway County or the trading area of Circleville. The trading area is defined as a 25-mile radius of the City of Circleville, which reaches several of the surrounding counties. Steven Thornhill grew his first place winner of 1,850.5 pounds in Fairfield county.
The Halloween festival is held in Yoctangee Park in Downtown Historical Chillicothe from Oct 7-9th. Along with the pumpkin weigh-off, the festival offers a wide variety of vendors, food, live entertainment, inflatables, contests, and much more.