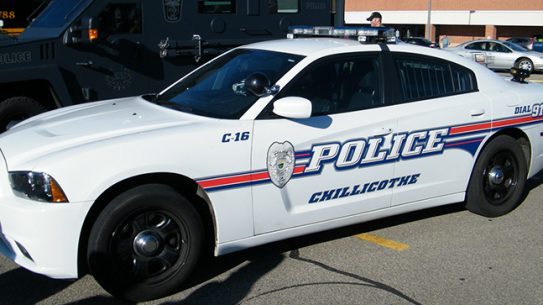 CHILLICOTHE – Chillicothe police are working on purchasing a new technology of lie detectors for the department to use.
The Computer Voice Stress Analyzer III system is defined as a " 21st Century truth verification system for law enforcement." replaced age-old detectors because drugs didn't affect it, there were no countermeasures to defeat it, and an exam only took one hour to perform.
These systems are used not only for suspects in criminal situations but also for new hire police officers that have to go through rigorous testing before being given a badge.
The CVSA III was developed to be "the" 21st Century truth verification system for law enforcement and was designed and engineered over several years with extensive user input. Microsoft has classified the CVSA III as an "instrument" based on its custom Windows 10 Operating System, which has been approved and licensed by Microsoft, and which meets the rigorous standards of the law enforcement community. The CVSA III Windows 10 OS ensures the security of sensitive law enforcement data due to unique custom designs not available in "off the shelf" consumer-grade versions of Windows 10. The latest version of the patented Final Analysis Scoring Algorithm (FACT), the FACT Plus, makes use of machine learning to accurately determine Deception/No Deception on each examination. The multi-language CVSA III is housed in ruggedized state-of-the-art hardware provided by Dell.
With an 18-year, peer-reviewed, published study validating the CVSA's accuracy rate to be greater than 98%, law enforcement agencies across the world are now acquiring what users call "One of the most important investigative tools available today."
City Council will hear for the first reading on April 11, 2022, the plan and reason for use. The police department is asking for 11,000 dollars to purchase the equipment.