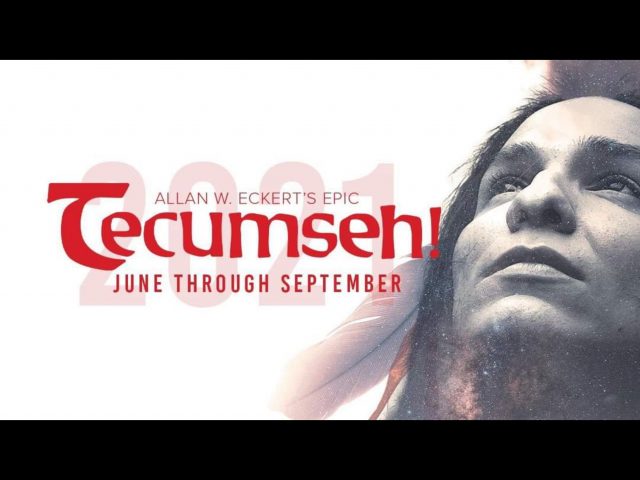 Chillicothe OH- A note via social media and on their website is how the CEO of the Tecumseh Outdoor Drama informed the public of the improvements being made for the 2021 business season. Below is that announcement…..
"
A Note From Our CEO
What a year! As you're likely already aware we have spent a lot of time and thought to create our re-opening plan. Over the past 32 hours, new guidance from the CDC and the Governor of the State of Ohio have made us re-evaluate that plan. Here's what you need to know:
-We are opening up more tickets, but will still not be operating at 100% capacity. We want to be sure to leave some breathing room for those who still may be hesitant to be in large crowds, but need to be able to maximize the value of each audience. We also have hired a staff to be able to efficiently operate at a reduced capacity. So we are in the process of opening up an additional 350 tickets per night, making our capacity about 950 people per night. As the summer goes on, if we are able to open up more seats to meet demand, we will make that decision on a show by show basis.
-Masks are no longer required throughout the facility, but are encouraged. They WILL be required in the gift shop.
-Backstage tours will run in larger groups than our originally planned 10. The first tour will leave at 3:15, and the last tour will leave at 5:30.
-The buffet will remain closed this summer, but a wider variety of food options will be available from the concession stand.
-You will see some Scioto Society employees in masks while you are here, and some that are not. It has been our policy for over a year now to follow CDC recommendations. All of our employees are fully vaccinated, and so the decision to wear a mask or not will lie with them.
I very much look forward to welcoming all of you, masks or no masks, vaccinated or not vaccinated. I promise that we will treat all of our guests with humble respect. I expect our guests to do the same for our staff…and for each other. Together, we are bringing Tecumseh! back to the stage!!
Feel free to reach out to me directly should you have questions or concerns.
We are in the process of updating information on our website and ticketing system. I expect by this time next week it will all be done. We hope that you will join us this summer as we all take a moment to relax, enjoy the beautiful surroundings of the Sugarloaf Mountain Amphitheatre and enjoy a night of drama under the stars!
Brandon Smith, CEO
The Scioto Society, Inc.
www.tecumsehdrama.com"