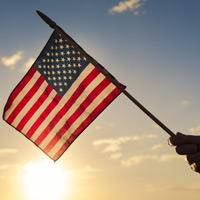 Chillicothe OH- Robert J. Allen, 74, of Chillicothe, died at his home November 14, 2019, following an extended illness.
He was born October 5, 1945 in Fulton Co., KY.  On March 20, 1991 he married Linda D. Dunham Allen, who survives.  Also surviving is his daughter and two grandsons. 
Mr. Allen was a US Navy veteran of the Vietnam War.  He retired from Northrup Grumman as a manufacturing technician.
Private funeral services will be held at the convenience of the family.