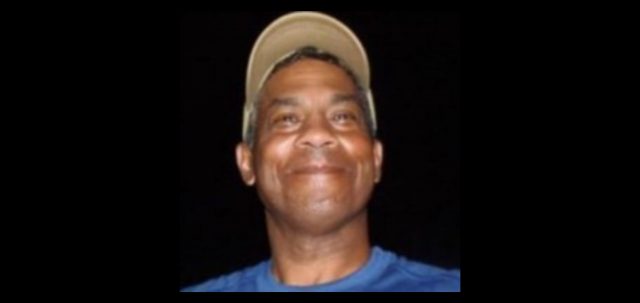 Chillicothe OH- Phillip Paige Lewis, 65, of Chillicothe, passed away on November 4, 2019 at his residence.
He was born in Chillicothe on April 24, 1954, to Keith and Norma Jean (Bayless) Lewis.
Surviving are his siblings: Keith (Tiya) Lewis, Norma "Toni" (Robert) Harris, Caleena Jo (Christopher) Beverly, Conchitia Lewis, Shelley Smith, all of Chillicothe; and Wyvette Cooper, of Springfield; nieces: Nichol (Bill) Traylor, Shawna (Ronnie) Curtis of Chillicothe; Ushindi Lewis of New Jersey, Julie Lewis and Abbie (Greg) Peak of Indiana, and Raushinda Cooper of Springfield; nephews: Kevin Lewis and Rodney Lewis of Indiana, Keith Lewis of Kentucky, Richard (Natalie) Harris of Steubenville, Christopher Beverly of Chillicothe, Keith Cooper of California, and Aaron Cooper of Springfield; cousin Jack Brooks; and a host of great-nieces, great-nephews, great-great-nieces and great-great-nephews; and special girls he called nieces: Stephanie, Natalie and Cassidy Eberle. He was predeceased by siblings Walter "Pete" Lewis, Gerald (Rasuli) Lewis and Virginia "Little" Colley; niece Marla Young and a special Aunt JoAnne Brooks.
Phil was a 1973 Graduate of Chillicothe High School and a 1977 Graduate of Salem College, WV with a degree in Education. He was also a member of Sigma Tau fraternity. In 2017, Phil retired from a 26-year career as a Warehouse Team Leader at the Dept. of Veterans Affairs in Columbus, OH. He was a loving and caring person to all of his family and friends. He enjoyed hunting trips, actively working in his yard and assisting family and friends with their house projects. Phil will be missed by a lot of people.
A memorial service will be held at 12:00pm on Saturday, November 9, at the Haller Funeral Home with Magistrate Richard Liebe officiating. Friends may join the family for a visitation Saturday from 10:00am until 12pm at the funeral home. Graveside services will be held in Greenlawn Cemetery on November 23, 2019, following a memorial service for his late brothers, Pete & Gerald Lewis