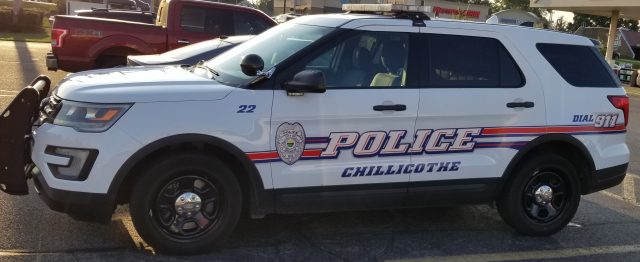 Chillicothe OH- According to a report released by the Ohio State Highway Patrol, a Chillicothe Police officer was injured as a passenger in a city police cruiser traveling north bound on SR104.
It happened at around 4:15P.M. on Saturday, June 27th in front of the V.A. Medical Center and golf course. A man was playing a round of golf with his son when his tee off on hole 4 went astray and in to traffic, striking the officers patrol car windshield.
The impact of the golf ball to the windshield of the cruiser was significant enough, it caused an officer in the passenger seat to get shards of glass in his eye. The injured officer, T. Williams was transported by Union Township EMS to AMC for treatment of non life threatening injuries.