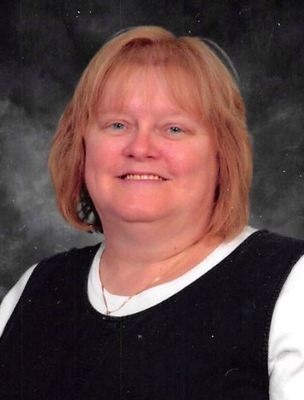 Chillicothe OH- Debra S. Bolyard, 62, was reunited with her daughter Jessica on October 9, 2019, following a courageous battle with cancer.
She was born September 21, 1957, in Chillicothe, to Glenn M. and Mary Sue (Wiseman) Woods. On February 17, 1979, she married Harry D. Bolyard, who survives.
Also surviving are her sons Jason (Crystal) Bolyard, of Cantonment, FL; Justin (Jennifer) Bolyard, Lancaster, CA; her father, Glenn Woods; grandchildren: Kody, Tommy, Waylon Bolyard, all of Cantonment, FL, Braxton and Weston Bolyard, Lancaster, CA, Dalton Saunders, Lancaster, CA, Kevin (Shannon) Unger, Amber (Tom) Hixon; 5 great-grandchildren; brothers Kenneth (Robin) Woods and Hobart (Kim) Woods, all of Chillicothe. Debra was predeceased by her mother; her daughter Jessica Saunders; and her step-daughter Billie Jo Unger.
Debra earned her Masters Degree in Education. She taught the TAG Program in the Chillicothe City Schools and the 4th grade at Worthington. She was not just a teacher of her students, but loved each and everyone as her own. She made an impact in so many young lives. Many sought out her opinion and advice as adults.
She enjoyed camping with her Friends of Scioto Trails family. She was also active with American Legion, Post 62 Auxiliary. She will be greatly missed by all who knew her. The family would like to thank everyone for their support, especially Adena Hospice for their wonderful care.
Funeral services will be held at 11am Monday, October 14, at Haller Funeral Home & Crematory with Pastor Mitch Salyers officiating. Burial will follow in Greenlawn Cemetery. Friends may call Sunday from 3-5pm at the funeral home.
In lieu of flowers, contributions can me made to Adena Hospice, 9 S. Paint St., Chillicothe, OH 45601. Her online guestbook is available at www.HallerFuneralHome.com