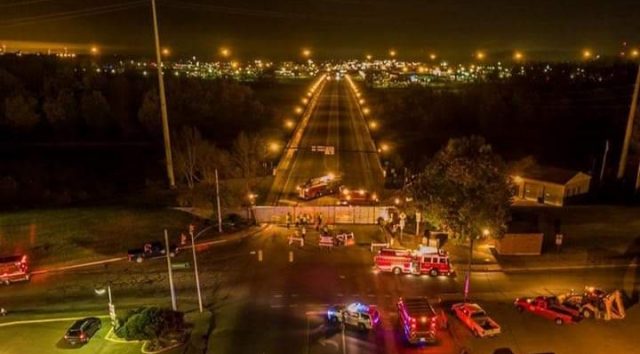 ChillicotheOH- The City of Chillicothe announced- This Sunday, October 27, the Engineering Department will be performing our annual flood wall assembly on Bridge St. between 9:00 pm and midnight. Bridge St. will be CLOSED between Riverside St. and Stewart Rd. Please plan an alternate route if you will be traveling on Bridge St. during these times.
The city is required by the Army Corps of Engineers to assemble one of these walls each year to keep our staff refreshed as to how these walls are assembled in case of an actual flood emergency. The city has walls on Main St. at the Charleston Pike bridge, on High St. at the St. Rt. 35 intersection and on Bridge St. at Riverside St. and the Bridge St. bridge.
Contrary to what many believe, these walls do not automatically come up out of the ground. These walls are actually built with aluminum "logs" piece by piece. It normally takes about 20 people around 3 hours to fully assemble one of these walls. Representatives from each department are on hand to help as well as many of our fire fighters. It is a team effort and our city personnel do a fantastic job!