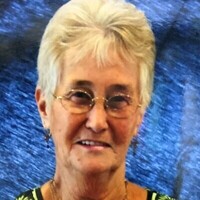 Chillicothe OH- Betty Ruth Virgin, 82, of Chillicothe, died 7:10 am, December 23, 2020, at her home, following an extended illness.
She was born July 12, 1938 in Ross Co. to the late Arthur and Esther Elder Jones. On October 6, 1956 she married John Virgin Jr., who survives. Also surviving are her children, John A. Virgin, Rodney E. (Regina) Virgin, David D. Virgin and Cynthia A. (Marty) Cox; grandchildren, David Lee, Ashley, Tonya, Ryan, Russell, Tara, Rachel, and Kayla; 22 great-grandchildren; and siblings, Mary Hilf, Arthur N. Jones Jr., and John "Bill" Jones. She was preceded in death by a child, Ricky L. Virgin; and a sister, Dessie Lawhorn.
Mrs. Virgin was attended Kingston Community Church, John Nunley Pastor; and was a homemaker.
Public graveside services will be held 2:30 pm Wednesday in Floral Hills Memory Gardens.  Her funeral service will be live-streamed at 1:00 pm Wednesday at https://video.nest.com/live/xpJYv9zGfO.  The camera will not be live until 1:00 pm.   There will be no public visitation.