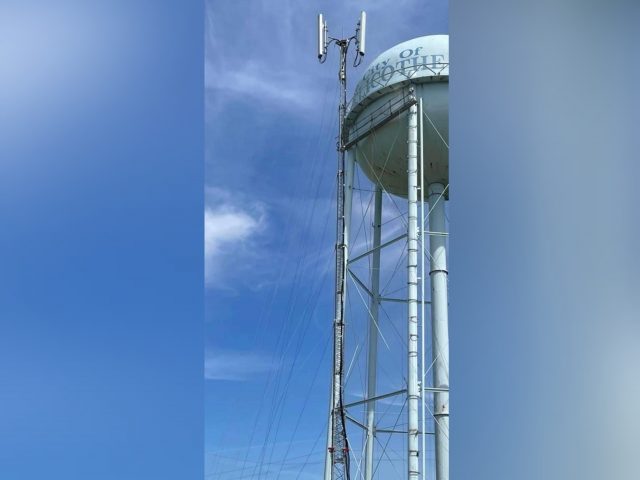 Chillicothe OH- According to a social media post made by the City of Chillicothe, the water tower on 5th Street is getting a makeover.
"As you start to see the City's 5th Street water tower being painted this month, our staff in the Utilities Department have been working for the last year to help make this happen.
Including the removal and relocation of 10 antennas from various organizations, the setup of a temporary pressure system while the tank is drained, grading and drainage improvements for site access, and tackling the unknowns that come up during construction.
Those unknowns have been repairing over a half dozen water main breaks due to pressure differences in the system, while also having to isolate the issue and fix it. Kudos to our Utility Crews for all of their efforts on this much needed improvement!
PS – Keep an eye out for the new City logo going on this tank!"