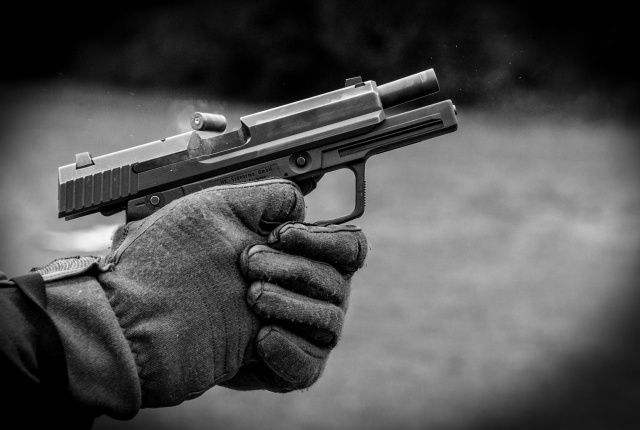 CHILLICOTHE – A Chillicothe man was arrested yesterday after threatening to kill people.
According to the Chillicothe Police department, Cory Johnson was arrested after he sent several threatening messages to his ex. The messages were not at him but at all the people who lived around him. The messages that had photos of guns, and him drinking with the guns, said, "he was going to climb on the roof of his apartment building and kill his landlord and all his neighbors."
Chillicothe police department used the messages and threats to grant a search warrant into his home. When police entered the home they found the black guns in the photo that ended up to be BB guns, a smoking device was also found that is used for methamphetamine use.
Corey was charged with Inducing Panic, Agg Menacing, and Drug Paraphernalia.