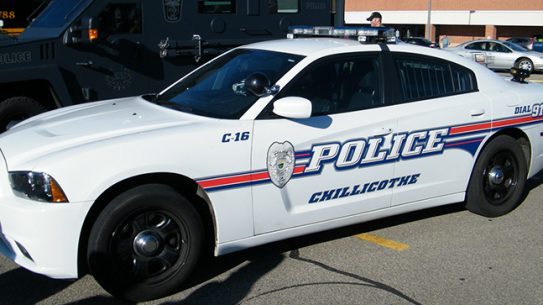 CHILLICOTHE – A man was arrested for resisting arrest after police responded to a property owner that was having issues with a man who wouldn't leave his property.
According to a Chillicothe police report, the police officer was waved down by the property owner while in mid-argument with Clint Sowers. The landowner explained to the officer that he wanted the man off his property is all.
When police confronted the trespasser and asked for his ID, he then asked the police officer for his ID and became defensive. The officer could smell an order off of alcoholic beverages coming from the man's breath as he spoke. I also saw Clint had glassy eyes and constricted pupils. He refused to identify himself for the investigation so police advised him he was under arrest.
As the police officer attempted to secure the man in cuffs he resisted by tensing his arms and avoiding the officer. The officer eventually had to call for backup and when backup arrived they were able to secure him in the cruiser.
The man identified as Clint Sowers was transported to the Ross County Jail where he was served citation 8608 for Disorderly Intoxication, court date 9/24/21 at 9 AM at the Chillicothe Municipal Court. Clint was advised
he was also charged with Obstructing Official Business and Resisting