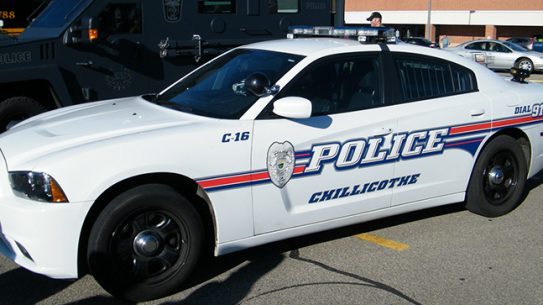 CHILLICOTHE – A man who rides his bike to work had it stolen yesterday while he was clocked in and working
According to the Chillicothe police department on 9/13/22 around 9 pm police were called to the local Donatos Pizza located at 107 North Bridge Street. When they arrived they were told that an employee who rides his bike to work places it in a fenced-in area behind the dumpster, when he came out his bike was gone.

Police reviewed the footage and found that at approx 1837 hours, an unknown white male wearing a red shirt over blue jeans carrying some kind of a bag enters the dumpster area at Donatos Pizza. The male proceeds to go through the dumpster for several minutes until he disappears out of camera view. At approx 1841, the same male is seen exiting the dumpster area, riding the employee's bike. The male exits the parking lot and goes E/B in the alley between E Water Street and E 2nd Street, out of camera view.
Due to the poor quality of the footage police reported they are having issues with ID, if you have a camera in that area please check, and if you have footage of the suspect contact local police.