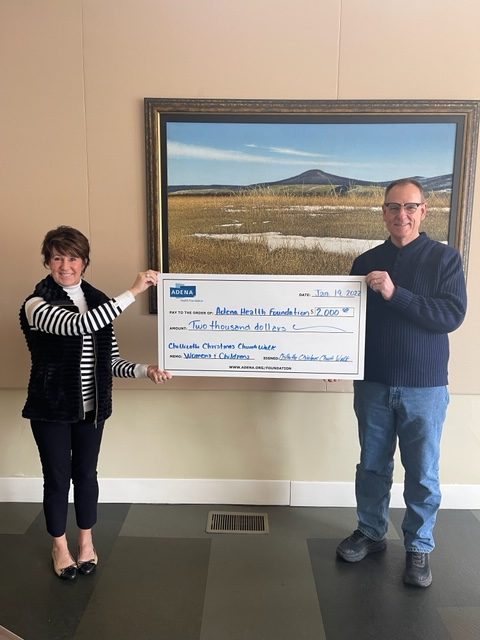 CHILLICOTHE, OH – The Chillicothe Christmas Church Walk committee would like to thank the community, churches, and event sponsors for their support of the inaugural Walk that took place in December. Prior to the event, the committee decided that any funds raised would go towards
supporting the Adena Health Foundation's "Women's & Children's Fund." The committee is excited to share that the event raised $2,000 which has been given to this fund to assist the community.

"We are very excited that so many in the community supported the event, and it was so well received in our first year," stated Charles Frazier, chairman of the committee. "We had established a goal of raising $1,500 for the Women's & Children's Fund in the beginning, and we're thrilled to have achieved and surpassed that goal."

The Committee is currently working on plans to host the event again in 2022. For more information on future Chillicothe Christmas Church Walks, please visit the event's Facebook page.