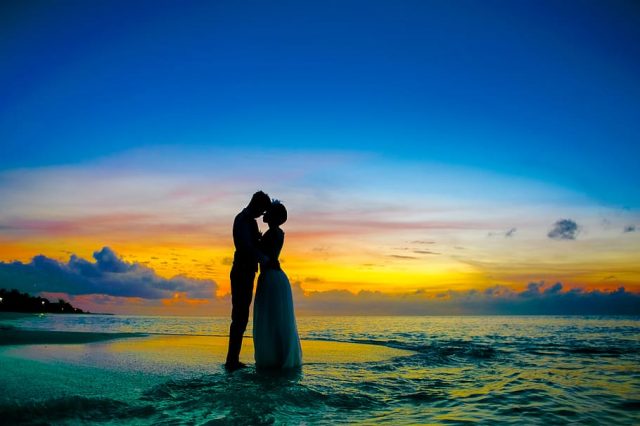 OHIO – When it comes to an anniversary you want to celebrate the bond and commitment you have to each other, to appreciate being loved and to love in return. Your anniversary can be a special weekend vacation or staycation in Ohio, offering beautiful countryside trails in a temperate climate in one of Ohio's many state parks or nature reserves as well as being the home of the American Football Hall of Fame and the birthplace of seven American presidents.



Marblehead Lighthouse
There is plenty of space to relax and picnic on the edge of Lake Erie at Marblehead
Lighthouse, giving you a break from a busy morning shopping in the city or just a chance to unwind. This would be a perfect time to meet up with family and friends to celebrate your anniversary and allows that that have bought anniversary gifts for friend to meet with you and share in the celebrations. Whilst flowers will wilt in a couple of days, consider a rose picked at the peak of perfection and preserved in 24 karat gold that they can take home to display as a souvenir of their holiday and their anniversary.
Go on a hike
Make time to go on a hike together. No work, no social media, no phones. Just enjoy each
other and the sights, sounds and smells of Ohio's glorious countryside. There are so many
choices, with a couple listed here as an indication as to what is available Lamping Homestead Trail in Graysville Possibly one of the best hikes in Ohio, this loop trail is full of history, beginning at the two-acre Lamping Pond before winding through a white pine plantation and a maple forest. Here you will pass caves and rock outcroppings and will pass the Lamping family cemetery dating back to the 1800s.
Two Mile Loop at Mill Creek Park
Located in Youngstown, Ohio, Mill Creek Park has fourteen good hiking trails, with East
Gorge Walk and West Gorge Trail creating a two-mile loop along Mill Creek when hiked
together that offers the most scenic route with trails cut through vast rock and rugged terrain.
Chateau Laroche
Also known as Loveland Castle, Chateau Larouhe along the banks of the Little Miami River
was built brick-by-brick an extraordinary man named Harry Delos Andrews. Starting in 1929, he spent more than 50 years building this medieval castle for the Knights of the Golden Trail (KOGT), a group of young men he taught in his Sunday school class. He believed chivalry was based on the Ten Commandments that each knight vowed to abide by. Harry died aged 91 in 1981. The castle grounds are worth a stroll, even if just to attempt to remove a rusted sword stuck in a pile of stones, which if you pull it out, makes you fit to rule as the King of England.
Vineyard visit
Ohio has a multitude of vineyards where you can go wine tasting. Choose an organised tour so no one has to be a designated driver. Most vineyards open to the public have a calendar of events, so check these out before you make your reservations to take full advantage of scheduled activities including winery tours, yoga, culinary classes, live music, and more. Some vineyards offer the best weekend getaways in Ohio with elegant Tuscan villas and exceptional bistro food in a vineyard setting, great if you want to combine your stay with a hike on one of the local trails. Here you can enjoy not just a great location and ambience, but also awesome wine and charming hosts.



&


;