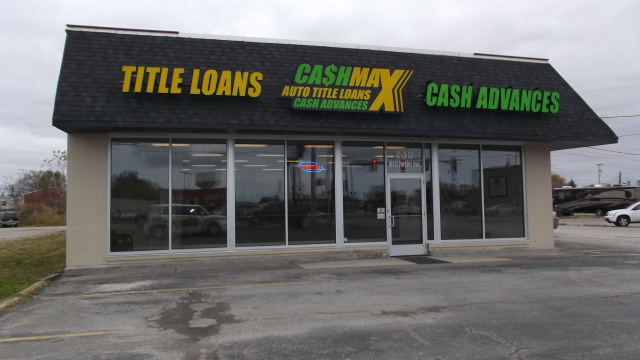 CIRCLEVILLE – The employees of Circleville Cashmax found out yesterday around 4 pm that they were out of a job. According to a employee all Ohio Cashmax have closed new Business and only old business is being dealt with previous loans only. A manager or assistant manager is the only employee keeping the store open for only old business.

This has happened after a payday lending reform bill substitute house bill 123 passed Senate, House and Kasick signed it into law last year, and was fully implemented this April. The reform bill will change the way all payday loans are done.
Cheney Pruett, founder of CashMax, which has 58 stores in Ohio, called the changes to the bill "death knells" for the industry.
The New bill would change:
• limiting loans to a maximum term of 12-months and principal of $1,000;
• restricting interest and fees on a loan to no more than 60 percent of the principal;
• closing a loophole used by lenders in the past;
• limiting repayment schedules on loans of more than 90 days to 7-percent of the borrower's monthly net income.It may also prohibit harassing phone calls, limit on-site check cashing fees to $10, and clarify that a third-party can pay off the loan. Borrowers could also rescind the loan within 72 hours, up from the current 24 hour window.