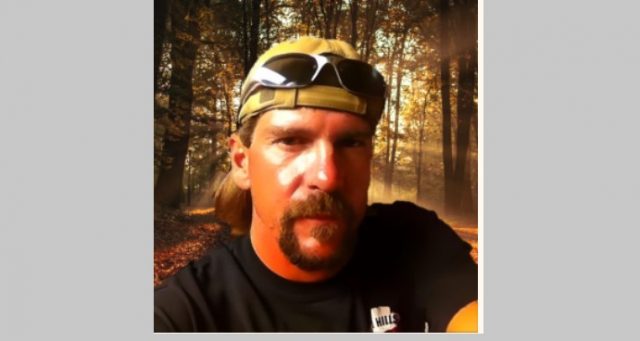 Brian Lee Nungester, age 47, of Rockbridge, Ohio, passed away unexpectedly July 24, 2022, at home in Laurelville, Ohio.
Brian was born September 18, 1974 in Columbus, Ohio. He was a member of the Iron Workers Local #172 in Columbus. Brian enjoyed the outdoors and loved to go hunting and fishing. He also enjoyed riding motorcycles. However, most of all, Brian loved spending time with his family and pet dog.
Surviving are his mother, Janet Lee Nungester; mother-in-law, Brenda Azbell; ex-wife, Misty Nungester; children, Haylee (Jason Lowery) Nungester and Vince (Mackenna) Nungester; siblings, Tonya (Jake) Rohrer and Trent Nungester; brother-in-law, Derek Azbell; nieces, Alexis Mann, Izabella Fletcher, and Cassandra Rohrer; his best furry friend, Rocky; and friend Belinda Hart.
Brian was preceded in death by his father, Roy Nungester; father-in-law, Randy Azbell; sister, Melissa Fletcher; and close cousin, Jeff Miller.
Funeral services will be held at 11 A.M. on Saturday July 30, 2022 at the Heinlein-Brown Funeral Home, Logan, Ohio with Jimmy Forest officiating. Burial will be in Mt. Olive Cemetery, South Perry, Ohio.
Calling hours will be observed Friday July 29, 2022 from 4-8 P.M. and Saturday July 30, 2022 from 10-11 A.M. at the funeral home.
In lieu of flowers, the family suggests donations be made to the funeral home to help with expenses. A donation link will be available on Brians's obituary on the funeral home website.