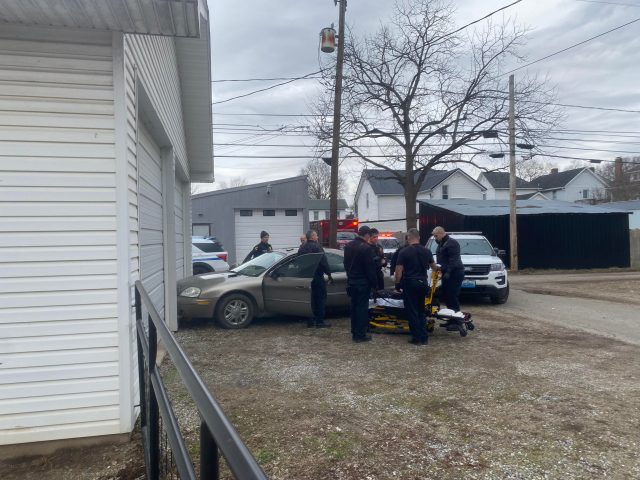 Circleville – Emergency first responders responded to scene of a vehicle in a garage around 12:30 pm today
The crash occurred in the area of 326 East Franklin Street rear alley, behind Wagner Flowers.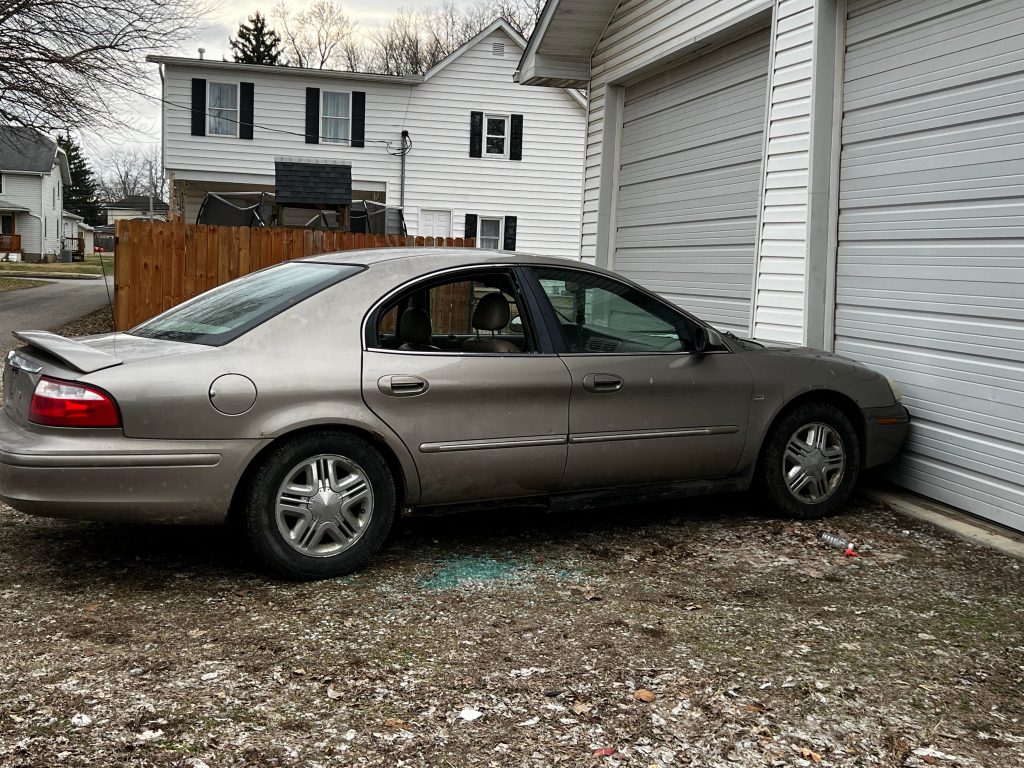 When police arrived they found a tan Mercury Sable had hit the garage and the driver was unconscious, but the vehicle was still running and still in drive. Officers busted out the back window of the vehicle and got inside to turn the vehicle off. The driver Cameron Eby had overdosed and police gave the man two doses of Narcan a drug-reversing chemical.
The man was transferred to a local hospital and will be charged with the crash along with failure to control. Other charges may be pending.