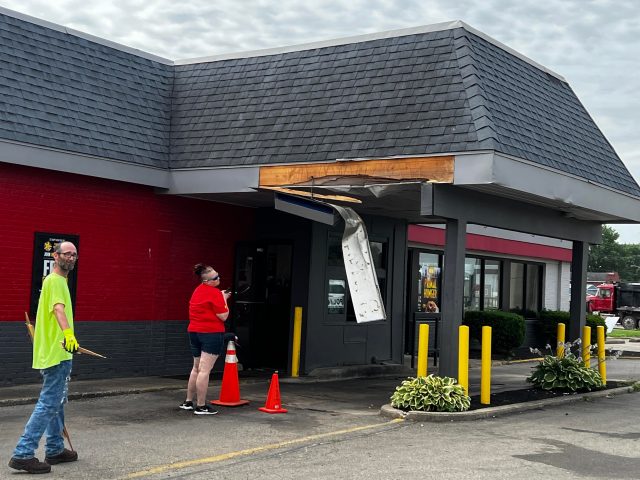 Circleville – A vehicle crashed into Hardees located on Main Street in Circleville around 10:30 am.
Accoridng to the Circleville Police department a truck with a boom came through the drive-thru for breakfast and did not notice that the boom was up and struck the drive-thru part of the building.
No one was hurt in the crash but, significant damage was done to the drive thru and it is closed at this time, the restaurant is still open inside.