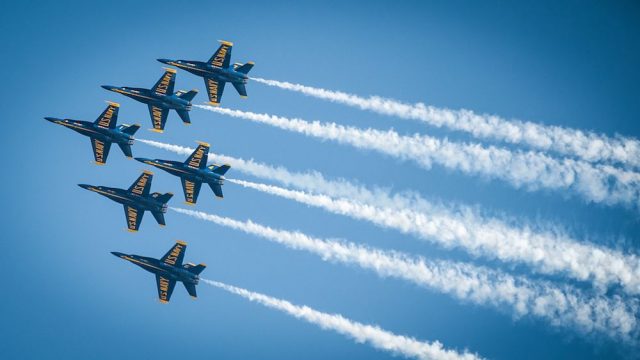 COLUMBUS – After 20 years the U.S. Navy Blue Angels are bringing the air show back to Columbus at Rickenbacker International.
"The 2023 Columbus Air Show promises to be a weekend packed with heart-pounding air performances and family-friendly activities. This is your chance to get up close to see the aircraft and pilots in action!"
A limited number of tickets, including top-shelf premium seating will become available approximately 12 months prior to the show.
Along with the Blue Angels, several others will appear at the show including US Marines Fat Albert, Ohio Air National Guards impressive Stratotanker, a B-17 Flying Fortress Yankee Lady, and others.
More info found here: https://columbusairshow.com/?fbclid=IwAR2T1HXJVVVLGpuer17JIZxKzIEjFHm8rzQ3EzkBAJ2L1l-FcZ9ARpxoCNY