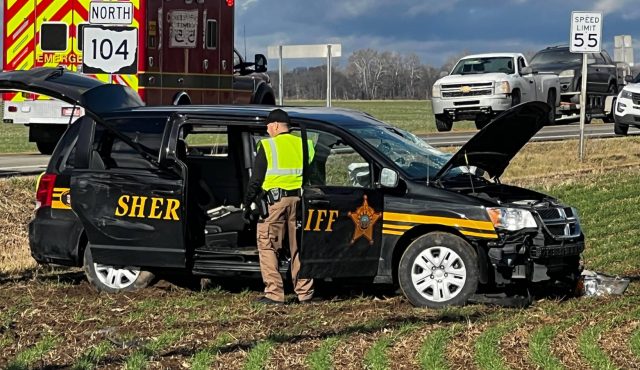 Pickaway County – A crash occured in Pickaway County that involves a law enforcement vehicle and a prisoner around 11 am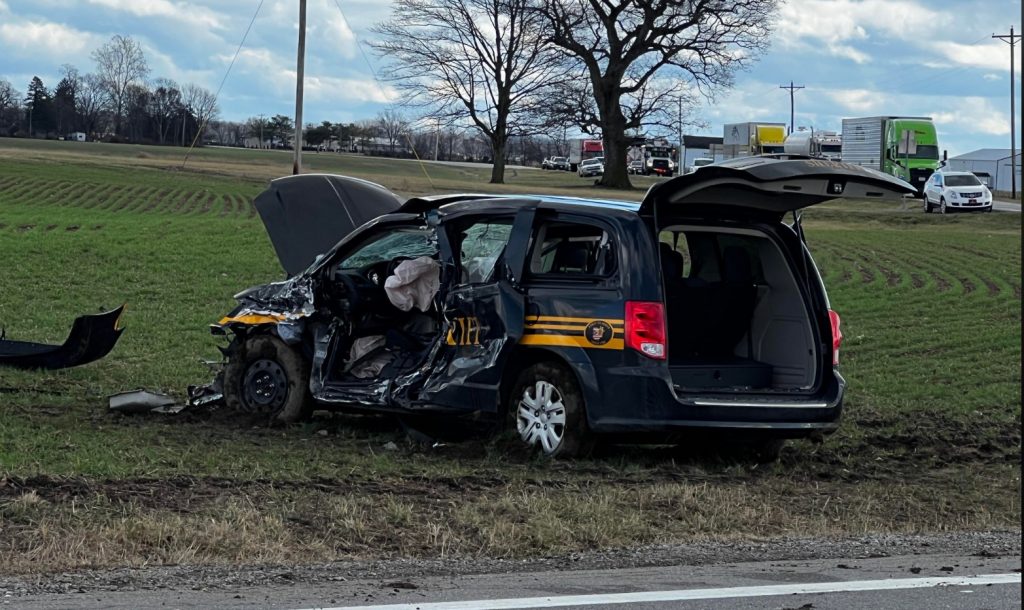 According to Pickaway County Sheriffs office, Deputies arrived on scene and discovered a 2010 black Dodge Ram driven by Steven S. Short from Mt.
Sterling, Ohio, was traveling eastbound on State Route 56. Deputies also learned a 2018 Dodge Wyandot County Sheriff's Office transport van driven by Deputy Daniel J. Kin from Upper Sandusky, Ohio, was, traveling northbound on State Route 104. The collision occurred in the intersection of State Route 56 and State Route 104. Deputy Daniel Kin's transport van had an inmate in it.

Steven Short was transported by Scioto Township EMS to Grant Medical Center and is in stable condition.

There was a four-year-old female passenger in the Dodge Ram that was taken by Scioto Township EMS to Nationwide Children's Hospital. The inmate was taken to Ohio Health Berger Hospital and is still in custody. Deputy Daniel Kin was flown by Med Flight to Grant Medical Center. Once at Grant Medical Center Deputy Daniel Kin succumbed to his injuries and passed away.

Sheriff Hafey would like to thank Harrison Township EMS, Scioto Township EMS, Circleville EMS, Ohio State Highway Patrol and the Ohio Department of Transportation.
Sheriff Hafey and the rest of the Pickaway County Sheriff's Office would like to express our condolences to the family of Deputy Daniel Kin. Our thoughts and prayers will continue to be with Deputy Kin's family
and the Wyandot County Sheriff's Office.
This crash remains under investigation by the Pickaway County Sheriff's Office.