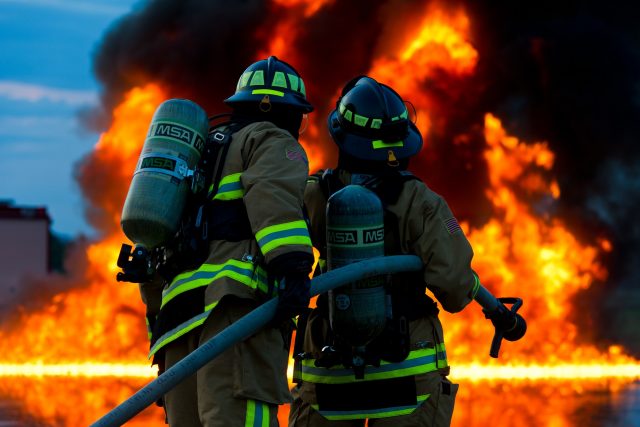 ROSS – A home is in total loss after a fire was reported at 10:20 pm on Monday
According to reports around 10:47 pm on Monday deputies and 1800 squad out of Ross County were dispatched to a fire on Fyffe Hollow Road at the intersection of Sandy road. A babysitter who was at home with three kids called 911 when the fire broke out in the trailer. When deputies arrived the babysitter was outside with the three kids but told deputies that one of the two dogs was unaccounted for.
1800 squad called for mutual aid by neighboring units including tankers and manpower. The trailer became fully involved and was a complete loss. It took the fire department about half an hour to get the fire under control.
The babysitter was treated for burns to her hands due to going back into the trailer to retrieve items before first responders arrived on the scene. The three children were also checked by EMS but were ok.
Red Cross was notified of the loss, but family members were on the scene to help the family.