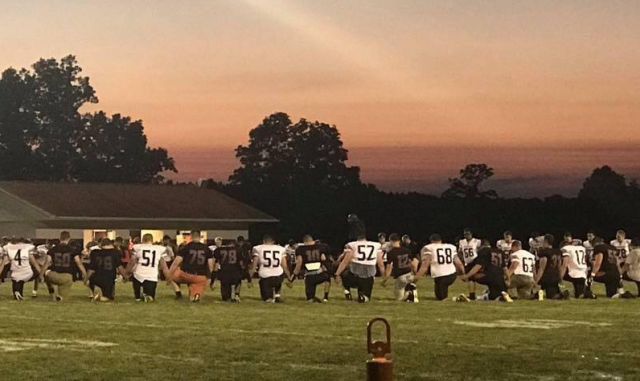 Report Submitted: Deven Anderson, HOME Sports Media
Last night, the Circleville Tigers traveled to Alexander, to play the Spartans for their final scrimmage before the 2017 football season. As the sun was setting, it was 1st and goal, and the Tigers had the ball, just before the end of the 2nd quarter.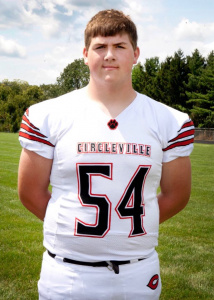 The QB snapped the ball, and senior OL Nick Grady #54, fell backwards, and time stopped. The horrific cries of players and fans alike filled the stadium. Immediately, the leaders of the football team began rallying around Nick in prayer.
Nick was transported to the Alexander Emergency Room by squad for a severely dislocated ankle. What happened next, shows the strength of the #OurCircleville family. The players on both sides stopped the scrimmage and didn't play another snap.
- Advertisement -
Both teams met in the middle of the field and began to pray for Nick and his family. #FNG54, For Nick Grady #54. We're asking all of our readers to continually pray for Nick, his family, and this football team.
Injury Update: The family has reported to us that Nick suffered a severely dislocated ankle. He was released from Athens Hospital overnight and is expected to require surgery next week to repair the damage.