PICKAWAY – Emergency squads were dispatched to a home in Pickaway County that when they arrived was partially engulfed in flames.
Around 12:45 pm a 911 call came in on a structure fire in the area of 5700 block of Maddox Circle in Orient, the Southern Point subdivision. When firefighters arrived on the scene they reported that the attached garage and the 2nd story had flames showing.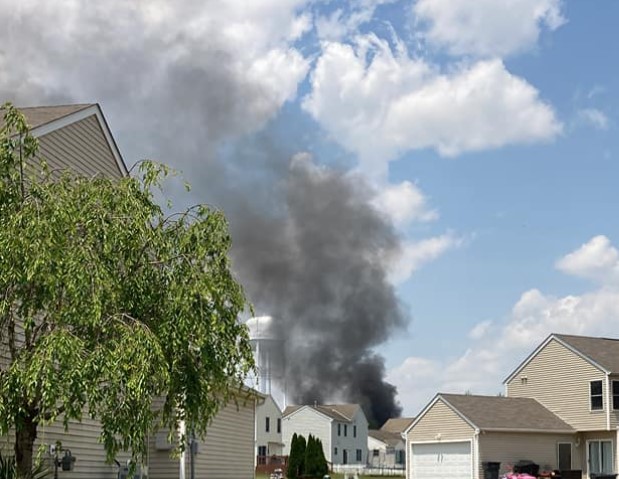 According to Scioto Township Fire Chief Cline when they arrived early information was given that someone could possibly be inside the structure. Firefighters did a sweep of the home at that time, but it was determined that the person was out and safe. During the search, firefighters found two dogs and four cats, two of the cats were unconscious and received life-saving treatment and survived. 1/3 of the home was damaged by fire, and the rest of the home has smoke and water damage throughout.
"I'm glad the animals were saved, my dogs are part of my family, saving those animals made my day," said Fire Chief Cline who said that when talking about the moment the crew came out of the home with the animals.
Jackson Township, Harrison, Pleasant Township, Pickaway Sheriff's department, along with Commerical Point police were on the scene as mutual aid with Scioto Township fire.
It is currently undetermined what started the fire, and still under investigation. A homeowner received minor burns and was the only person injured in the event.