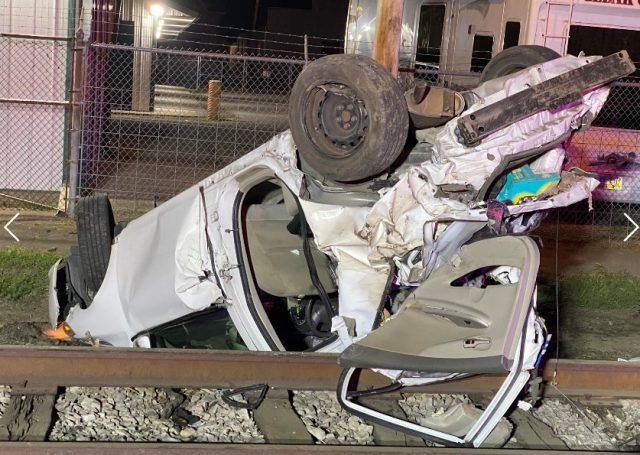 Circleville – A serious crash happened after a high-speed chase in Circleville
Around midnight Circleville Police apartment and several other entities initiated a high-speed chase in the area which ended on Houston street when the car flipped over onto its top the driver is suffered serious injuries.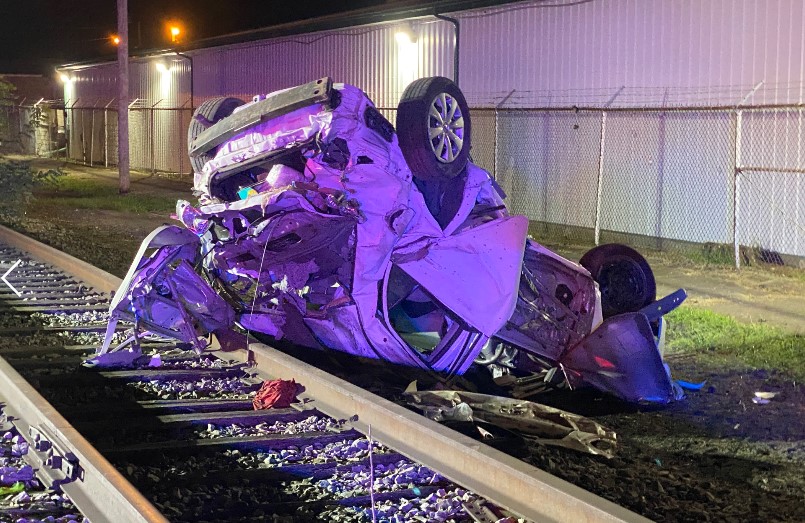 A medical helicopter was requested to the scene and landed on the railroad tracks just adjacent to Huston Street.
According to Circleville Police, the initial stop started on Washington Street for a failure to stop at a stop sign. Instead of stopping the 18-year-old man ran from the police. He then turned on Pickaway to Edison. When he turned onto Court street he was met by another Circleville Police cruiser cutting him off from possible escape onto US-23. Circleville Police ended the chase then due to the unsafe nature of the chase, but the driver did not stop and ran parallel to the railroad tracks hitting a switch rod and rolling the vehicle several times.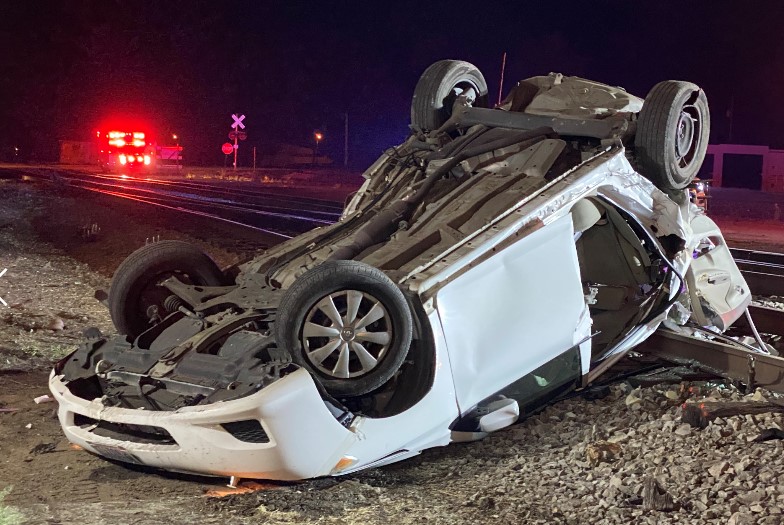 Circleville Police said that he was not wearing a seat belt and was driving on a suspended license, no other issues were found.
The medical helicopter flew the man to Grant Hosptial, with back, neck, and chest injuries.
Charges may follow from the police department, the incident is still under investigation.