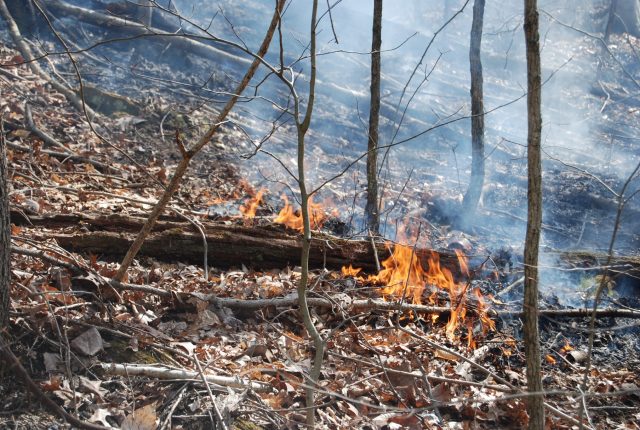 MARIETTA – A wildfire is burning on the Wayne National Forest's Marietta Unit at this time.
Wildland firefighting crews hiked to the scene and are actively suppressing the fire. The Dave Fire is located on the Green Wood Trail, 1.4 miles northwest of the Leith Run Recreation Area and 1.2 miles south of the Scenic River Trailhead on County Road 9.
According to Us Forest service the Dave Fire is currently 10 acres in size. Oil and gas well infrastructure is threatened at this time. There are currently 12 firefighters on scene (6 wildland firefighters from the Wayne National Forest, and a 6-person Job Corps module from Potomac River)
Fire suppression operations are expected to continue throughout the day. Additional relief fire crews have been ordered to the area. Members of the public are advised to stay out of the area for their safety and that of firefighting crews.