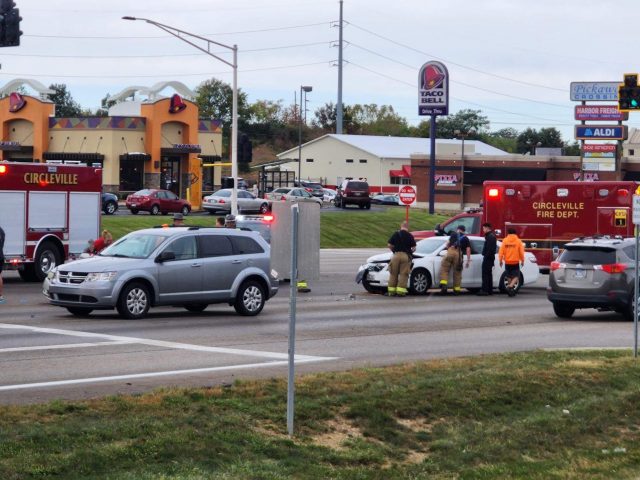 Pickaway – Emergency crews are heading to the scene of a two-vehicle crash in Pickaway County around 2 pm
Accoridng to early reports two vehicles have crashed at US-23 and Pickaway crossing by Sheetz. One person has been reported hurt. A Medicare nurse is on the scene from a transport ambulance that was traveling through to help the injured while local emergency crews arrive at the scene.
One person is complaining of leg injuries and head injuries at this time

Please avoid the area, Pickaway Township has called for mutual aid from Circleville.