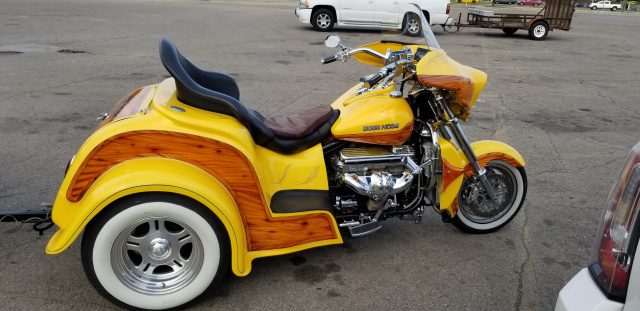 I met a guy named Mike Botts, from the Amanda area, while I was visiting the local Rural King. The interesting thing about him on this day was not only the gentleman hospitality but the incredible custom trike he was riding.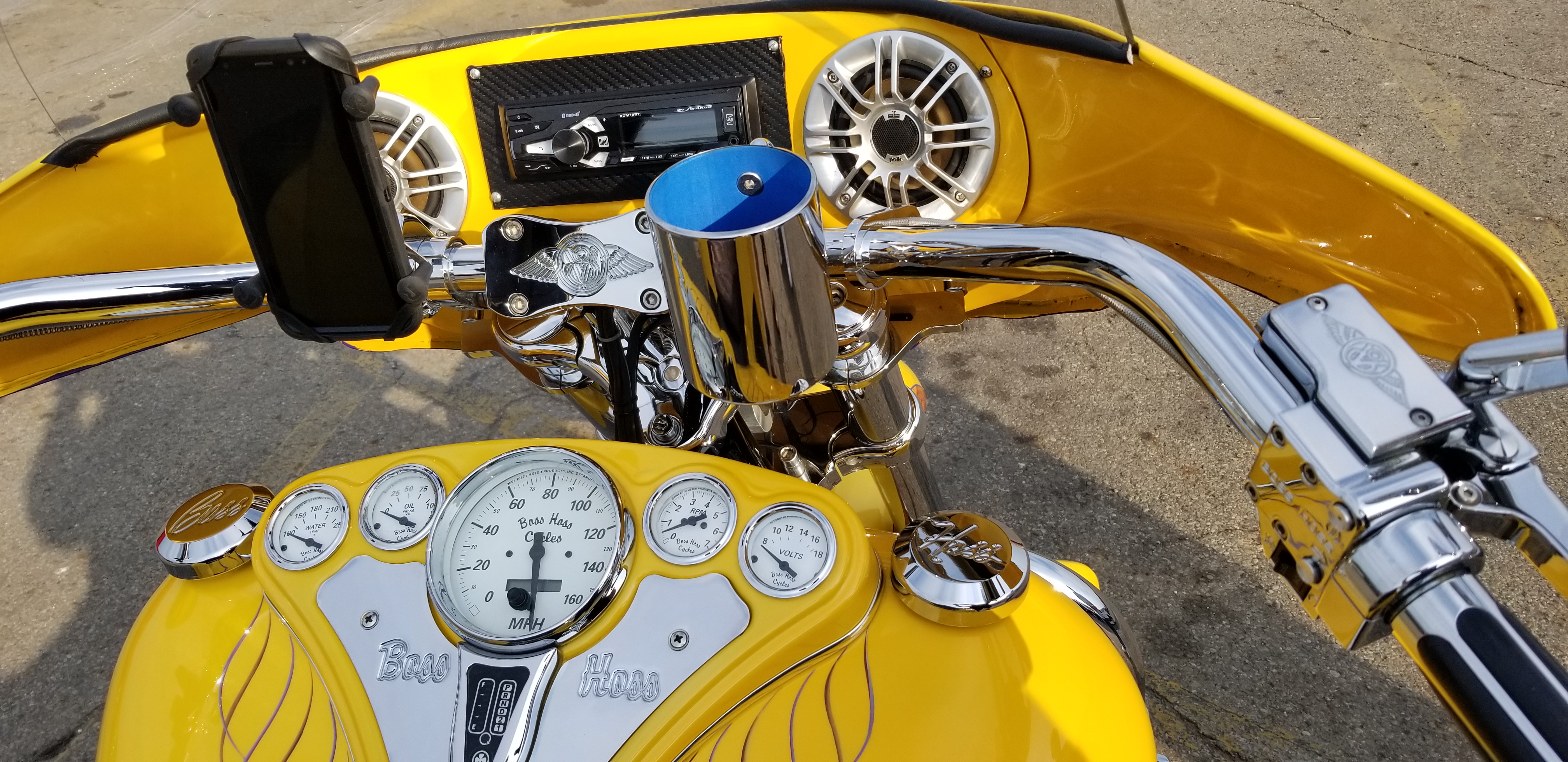 A 2006 custom built Boss Hoss, built out of the Boss Hoss shop in Tennessee. The trike was painted up to mimic the old 50's style woody wagon but had the motor of a muscle car. An impressive V8 motor, boasting almost 400 horse power and chrome as far as the eye could see.
He has a really cool custom trailer following behind and turns heads everywhere he goes.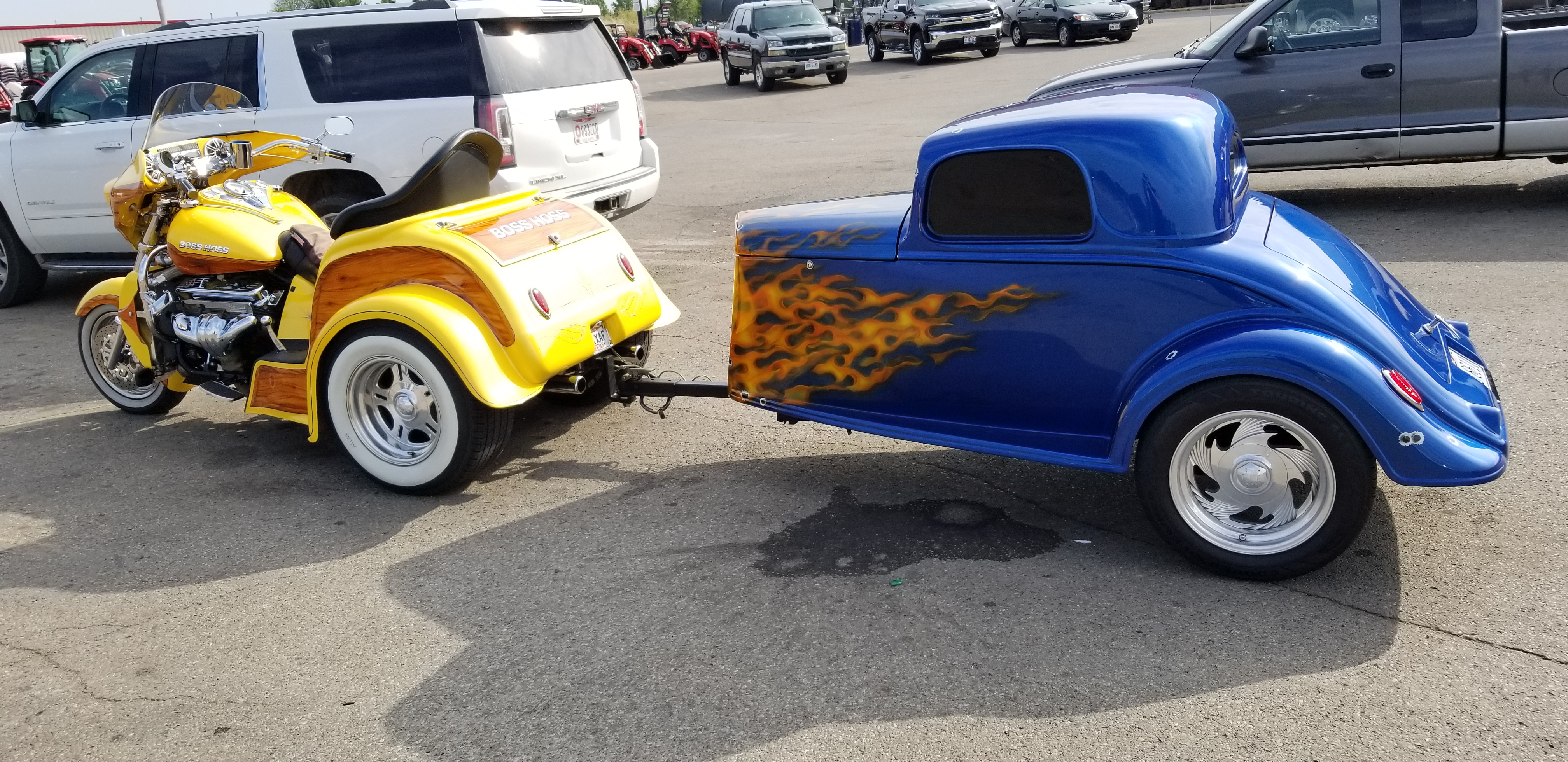 Listening to Mike talk about his trike was a joy and I envied the many stories of his other custom bikes and hot rods, past and present but the sound of his trike as he left the parking lot made me snap back to reality.

This ride is unique, at least to this area and I appreciated Mike sharing all the info about it.