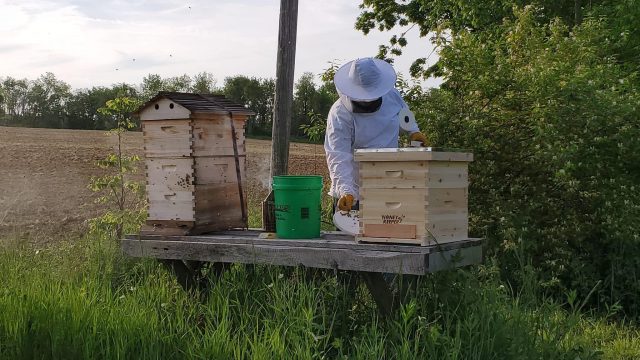 Kingston – A beekeeper is alerting the public to theft and wants people to look out for someone selling a couple of homes for bees.
Two beehives in the above picture were stolen this week around SR 180 according to the victim, and yes these were loaded with bee colonies.
The victim said that even if she doesn't get them back she wants people to know to watch their hives for someone who would take them.
If you have seen these or know someone who recently acquired a few new established bee colonies with hives please contact the local authorities.
These hives were located on the Pickaway County/Ross County border.