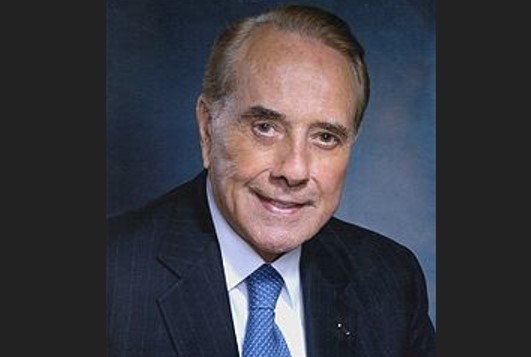 US – Former Sen. Bob Dole, a Kansas lawmaker, and decorated World War II veteran, who attempted a presidential run has died.
Dole passed away Sunday morning in his sleep according to an announcement from Elisabeth Dole Foundation.
"Bob Dole was never ours said the foundation, we shared him with Americans from every walk of life and every political persuasion. He dedicated his life to serving you, and so it is heartwarming that so many honor him in passing."
"Bob Dole never forgot where he came from He embodied the integrity, humor, compassion, and unbounded work ethic of the wide-open plains of his youth."
As a politician, Dole was a major force in the Republican party for decades his service to the committee started in 1971 when he was national chair, and ended in 1996 when he ran for President against Democrat Bill Clinton.