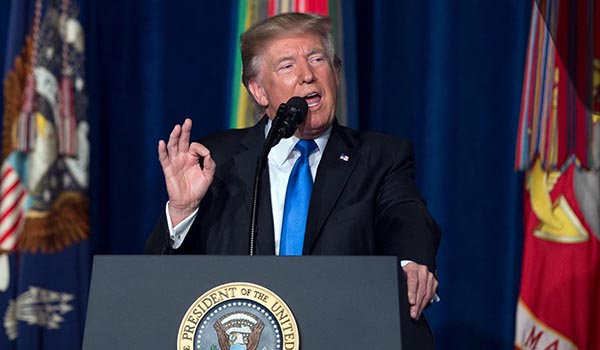 East Palestine – Former President Donald Trump is slated to visit East Palestine, Ohio, on Wednesday as the 2024 presidential candidate and others intensify their criticism of the Biden administration's response to the environmental disaster caused by a derailed train.
Criticism mounted last week when President Biden made a surprise trip behind the lines of Ukraine War, instead of the small Ohio Village that has been upturned by controversy from a train derailment in East Palestine.
"You have a president going to Ukraine and you have people in Ohio that are in desperate need of help," Trump said on Monday during a speech in West Palm Beach, Florida, days after he announced his upcoming trip to the site. "The people of East Palestine need help. I'll see you on Wednesday!"
Biden less than 24 hours ago and after Trump announced tweeted that he would hold rail companies accountable, and mentioned federal safety regulations, but Democrats for the last two years have had control over Federal authority but did not change any regulations.
The head of the Environmental Protection Agency threatened expensive consequences if Norfolk Southern fails to fully clean up its toxic train wreck and pay for the fallout in East Palestine, Ohio. Reporting that they would fine the company up to 70,000 dollars a day for the train derailment that occurred weeks ago.
FEMA was not calling in for support at first but over the weekend members of the agency arrived.